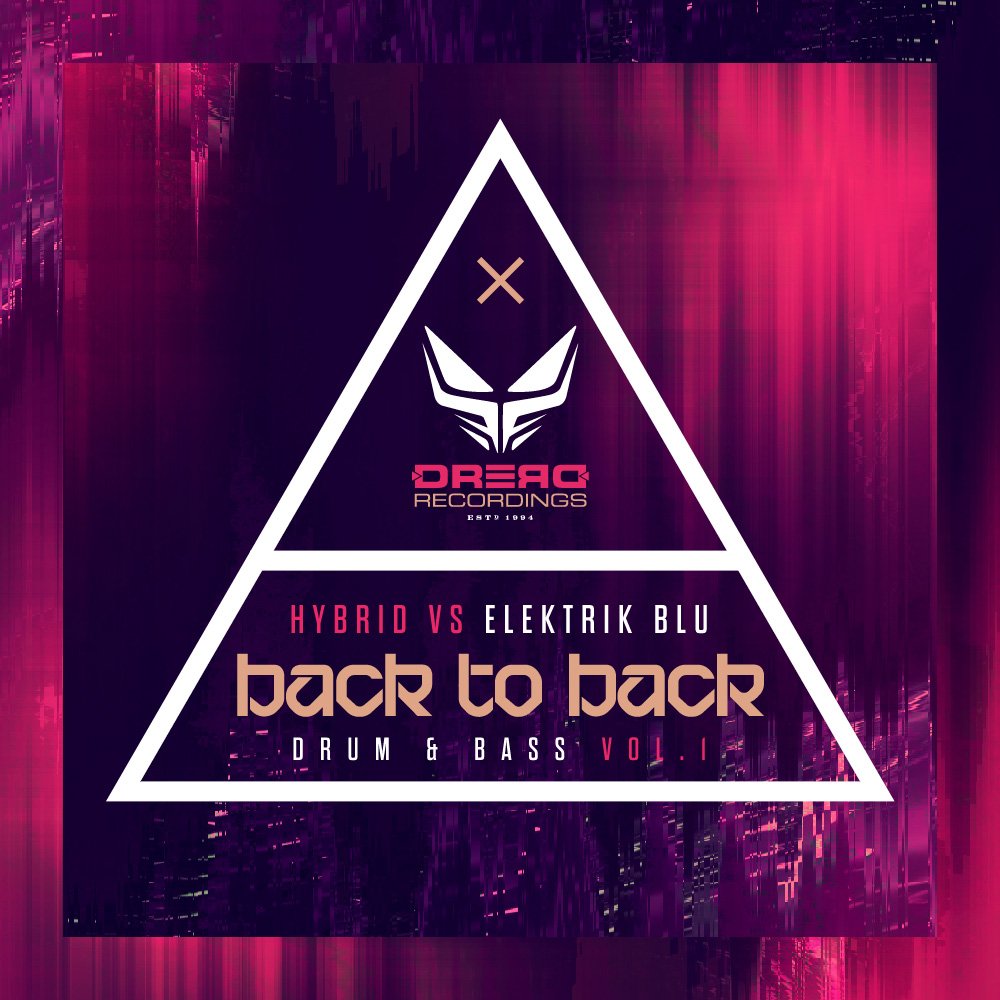 'B2B Hybrid Vs Elektrik Blu' from Loopmasters join forces with Dread Recordings to bring you an industry. This is an incredible royalty-free Drum & Bass collection featuring not one, but two Dread Recording artists battling it out for sample domination.

Expect to hear the freshest breaks, the toughest bass and the killer synth hooks in the first double-edged sample pack weapon.
'B2B Hybrid Vs Elektrik Blu' is an essential collection for any Drum and Bass or Jungle producer looking for some serious inspiration for their next production. Ray Keith approved artists. Expect to hear room-rattling bass, tight furious breaks, dubbed-out SFX and spine-tingling synths and pads.
The collection features both loops and one-shot samples ready and primed to drop into your productions or sampler of choice.

DJ Hybrid:
DJ Hybrid started out DJ'ing in 2004 and he became well known for his various styles of sets and his monthly podcast. It was not until 2008 that he started to produce music and in 2010 he started up a label called 'Audio Addict Records'. His first release 'Step Up' was released on the exclusive vinyl run and was sold worldwide. In 2012 he was signed to DJ Vapour's mighty '36 Hertz Recordings' with his debut release 'I Get Mash Up'. In November 2013 he got his first number 1 chart position with his track 'Badboy' which gained massive support throughout the scene. In 2015 he won for 'Best Breakthrough Producer' and 'Best Breakthrough DJ' at the We Love Jungle Awards in London.

Elektrik Blu:
Elektrik Blu started DJ'ing in 2002 playing Deep House and Drum & Bass. By 2004, her interest in music production had her enroll on her own. It is here where she began to define her and shape the Elektrik Blu sound. In 2006, Elektrik Blu enrolled on course in music technology and sound engineering for a further two years. It is here that she was lead singer / songwriter. Fast forward to 2012 and Jungle legend Ray Keith took her under his wing with a signature to Dread Recordings, gaining a huge exposure across the DnB scene with much praise from some of the biggest hitters in the industry.

'B2B Hybrid Vs Elektrik Blu' is a one-stop shop of Jungle and Drum & Bass samples, so hit on the demo and test drive the demo loops to sample this great new collection from Loopmasters and Dread Recordings today.
• 1.8 GB
• 24-Bit / 44.1kHz Quality
• 113 Bass Loops
• 112 Music Loops
• 91 Drum Loops
• 60 Drum FX Fill Loops
• 39 Top & Perc Loops
• 20 Snare Roll Loops
• 167 FX
• 161 Drum Hits
• 49 Bass Hits
• 38 Synth Hits
• 23 Pad Hits
• 12 Bass Multis
• 5 Synth Multis
• 452 REX2 Files
• 157 Soft Sampler Patches
• 20 Kong
Publisher

: LOOPMASTERS
Website

: www.producerloops.com/Download-Loopmasters-B2B-Hybrid-Vs-Elektrik-Blu.html
Format

: REX2, WAV
Quality

: 24 bit 44.1 kHz stereo