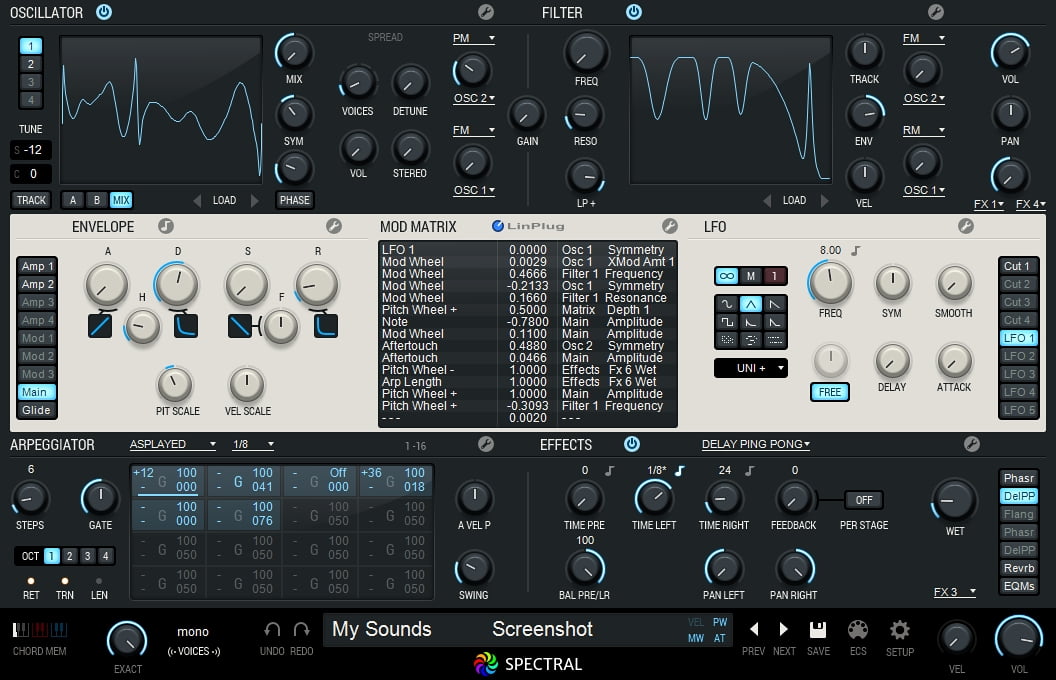 LinPlug – Spectral v1.2.2 OS X [R2R][dada]
27.7 MB
Our patch is for the hash and does not affect to the code.
————————————————————————————-
Bad Protections,
just annoy the users.
Bad Watermarks,
just leak personal info
when it is stolen.
– WE BELiEVE US –
————————————————————————————-
SUPPLiER : TEAM R2R | DATE : 2015.01.04
CRACKER : TEAM R2R | NUMBER : R2R-2900
PACKAGER : TEAM R2R | TYPE : PATCHED/SERiAL
PLATFORM : MacOSX – AU/VST
LANGUAGE : ENGLiSH
PROTECTiON : SERiAL/SHA1/XOR
————————————————————————————-
The result of 14 years of synthesizer building experience.
If you are familiar with subtractive synthesis, you will feel right at home with the Spectral, because you can choose an oscillator waveform, choose a filter shape and go on from there. But Spectral delivers far more options than you would expect from the well sorted user interface. Both Oscillator Waveform and Filter Shape can be edited in depth and modulated in multiple ways. This unique audio engine is capable of delivering many sounds never heard before.
————————————————————————————-
Our greets go to all hard working groups.
And middle finger to the people who make money with our effort.
Support the good developer if you like it.
We would like to support you for free as long as you understand
what you are doing and what it means.
REVERSE 2 REVOLUTiONiZE
————————————————————————————-
future-dada
————————————————————————————-
1337x.to – demonoid.ph – fenopy.se – flashtorrents.org
————————————————————————————-
MMXV (01).
————————————————————————————-