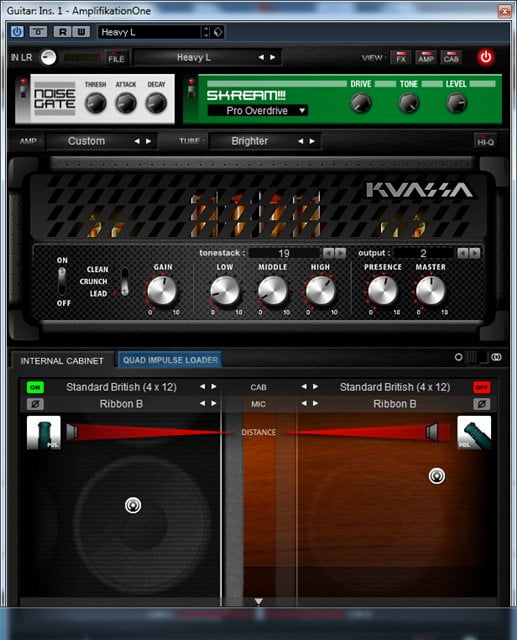 The perfect software built exclusively to sculpt great guitar tones.
Kuassa Amplifikation One is the original Amplifikation; a collection of guitar amps, distortion pedals, and a mic + cabinet modeler to sculpt realistic guitar tones and great tracks immediately. It is designed to provide a clear, straightforward workflow, without any confusing or obfuscating control parameters, to ensure you can get down to work without hassle.
Kuassa Amplifikation One captures the dynamic response and characteristics of hardware distortion modules, amplifier heads, and guitar amplifier loudspeaker cabinets, captured by various types of microphones in multiple configurations. It must be noted that the Kuassa Amplifikation One is not emulated or modeled after any specific amplifier, but rather is an amalgamation of the best hardware schematic designs, tube designs, and digital signal processes, implemented in the digital domain. The purpose is to produce the very best guitar tone possible on your computer, without being compromised by any real world limitations.
Users are able to control every aspect of the sound including (but not limited to) gain structure, tone, mic position, and distance.
Stop messing around with your gear, get productive!