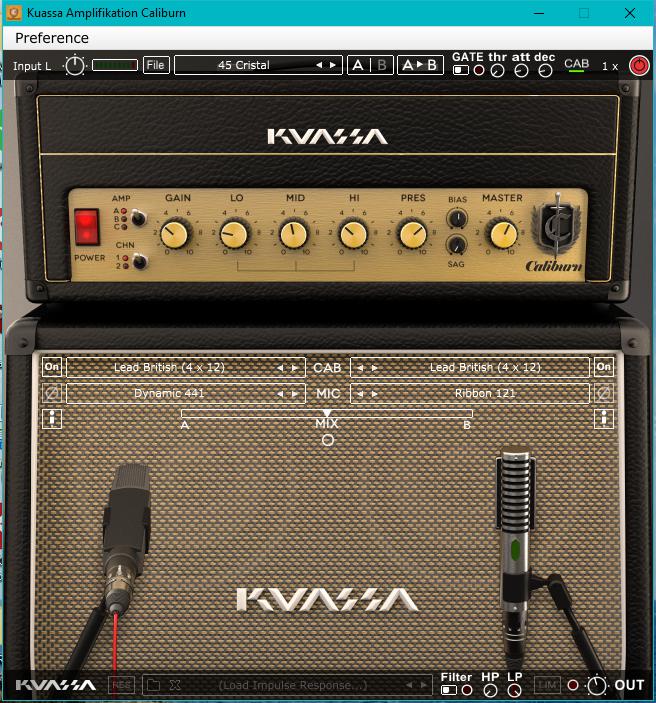 Year / Release Date : 09.2018
Version : 1.0.1
Developer : Kuassa
Developer website : Kuassa
Format : STANDALONE, VST, VST3, AAX * (PT from auduioUTOPIA)
Digit capacity : 32bit, 64bit
Tabletka : PRESENT
System requirements : Windows XP, Vista, 7, or Later (32/64-bit
Description : Our new amp simulator is called Amplifikation Caliburn, and we are sure that this is our best amp. This time it is inspired by the British Marshall amplifiers, and developed using the most advanced third-generation simulation technology, resulting in more responsiveness and dynamics when playing the guitar. Thanks to our extensive experiments and endless searching, you can now have the famous "British crunch" in your arsenal using your personal computer.
• 3 amp types, taken from Marshall JTM45, JCM800, and JCM900 Master Volume.
• 2 channels for each amp: Clean and Lead
• Power amp Sag and Bias feature.
• Five types of cabinets with Celestion speakers:
• High pass and low pass filters.
• Seven types of workhorse mics: Shure * SM57, Sennheiser * MD421, Sennheiser * MD441, C & T Naked Eye, Royer * 121, AKG * C414, Neumann * TLM103.

Sponsored Links
[ad_2]