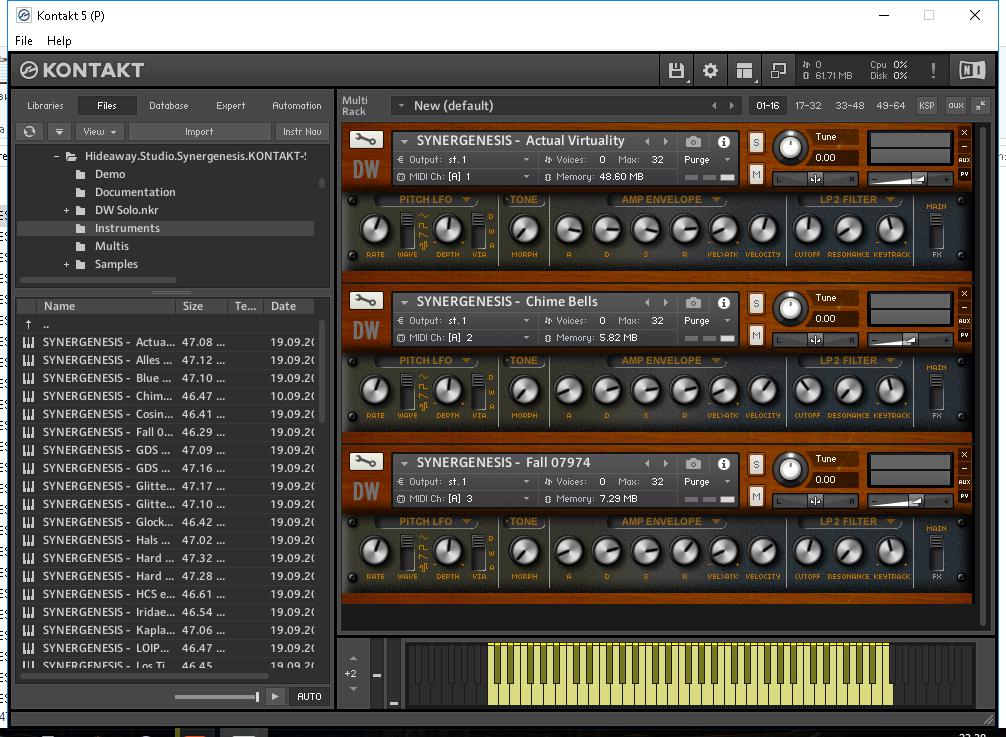 GDS / Synergy II + is surprisingly able to synthesize all sorts of percussive sounds, including many similar, but not identical to their analogs from the drum machines of the past.
In addition to the main tool in Synergenesis, there are more than 220 percussion samples that produce a significant percentage of drum patches in the original library of instruments that dates back to the early 1980s. The library is presented in the form of two main drum kits and in the form of a series of sets designed primarily to allow the user to view them and experiment with filtering and dynamics. Then, several instruments can be assigned to several midi channels, if necessary. More technically tuned users can reassign the drum set at their discretion in Kontakt.
The drum sounds in this library are also in .wav format. Like the original 24-bit samples, percussion is also presented in 16 and 8-bit formats (all with a sampling rate of 44.1 kHz) in the respective folders for use in a wide range of software samples and applications, as well as hardware samplers such as the series MPC.

Kontakt 4.2.4
Publisher : Hideaway Studio
Website : hideawaystudio.wordpress.com/2014/09/26/hideaway-studio-proudly-presents-synergenesis
Format : KONTAKT
Quality : 24 bit 44.1 kHz stereo