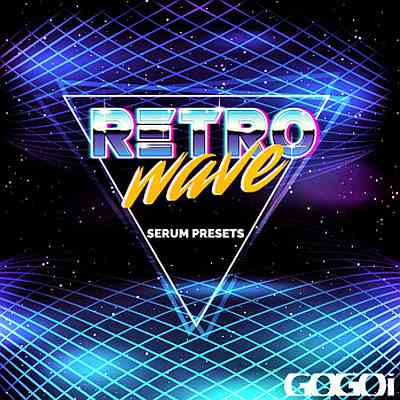 Publisher : GOGOi
Website : Synthmob
Format : SYNTH PRESET / SERUM v1.11b3 +
Description : GoGoi returned with another sound collection Retrowave containing 60 ready-to-use presets. This package is perfect for genres SynthPop, New Wave, Retrowave or for adding synthetic textures 80 to any track.
Inspired by Power Glove, Com Truise, Robert Parker and Mitch Murder.
These presets were designed from the ground up to inspire you for the next retro hit.
Copy the preset folder to C: Users USERNAME Documents Xfer Serum Presets Presets
• 60 x Presets For (Xfer Records Serum)
• 16 x Basses Sounds
• 16 x Leads Sounds
• 16 x Pads Sounds
• 12 x Keys Sounds
• PC & Mac Compatible

.yuzo_related_post img{width:149.5px !important; height:104px !important;}
.yuzo_related_post .relatedthumb{line-height:16px;background: !important;color:!important;}
.yuzo_related_post .relatedthumb:hover{background:#fcfcf4 !important; -webkit-transition: background 0.2s linear; -moz-transition: background 0.2s linear; -o-transition: background 0.2s linear; transition: background 0.2s linear;;color:!important;}
.yuzo_related_post .relatedthumb a{color:#303030!important;}
.yuzo_related_post .relatedthumb a:hover{ color:#8023dd}!important;}
.yuzo_related_post .relatedthumb:hover a{ color:#8023dd!important;}
.yuzo_related_post .relatedthumb:hover .yuzo__text–title{ color:#8023dd!important;}
.yuzo_related_post .yuzo_text, .yuzo_related_post .yuzo_views_post {color:!important;}
.yuzo_related_post .relatedthumb:hover .yuzo_text, .yuzo_related_post:hover .yuzo_views_post {color:!important;}
.yuzo_related_post .relatedthumb{ margin: 0px 0px 0px 0px; padding: 5px 5px 5px 5px; }
.yuzo_related_post .relatedthumb{
display:block!important;
-webkit-transition:-webkit-transform 0.3s ease-out!important;
-moz-transition:-moz-transform 0.3s ease-out!important;
-o-transition:-o-transform 0.3s ease-out!important;
-ms-transition:-ms-transform 0.3s ease-out!important;
transition:transform 0.3s ease-out!important;
}
.yuzo_related_post .relatedthumb:hover{
-moz-transform: scale(1.1);
-webkit-transform: scale(1.1);
-o-transform: scale(1.1);
-ms-transform: scale(1.1);
transform: scale(1.1)
}
.yuzo_related_post{
overflow:inherit!important;
}
jQuery(document).ready(function( $ ){
jQuery('.yuzo_related_post .yuzo_wraps').equalizer({ columns : '> div' });
});