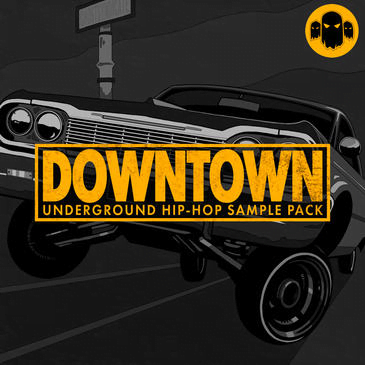 Publisher: Ghost Syndicate
Website: ghostsyndicate.net
Format: WAV
Quality: 24 bit 44.1 kHz stereo
---

Description: Ghost Syndicate knows how hard it is to find a truly unique hip-hop sample.
That's why tonight we will deliver one right at your doorstep. But you know people living in the neighborhood, so it's better to pick it up quickly, otherwise it can be snapped up.
Inside the dusty package you will find DOWNTOWN: a new set of sound instruments designed to travel in space and time.
Feel the spirit of the abandoned areas of Brooklyn, where the car rarely passes, and the driver does not give you a suspicious look; where no street is safe for walking at night, and where the only way to survive is to constantly balance on the verge of the law, or to keep it real and do it with the help of your music.
We highly recommend the latter.

Content :
Bass loops 15
Drum loops 18
Hat & Cymbal Loops 16
Top loops 18
Percussion loops 18
Kick & Snare Loops 15
Melodic Loops 36
Fx Noise Loops 8
Bassass sounds 39
Synth Sounds 146
Cymbals 8
Fills 21
Kicks 10
Snares 12
Hats 26
---