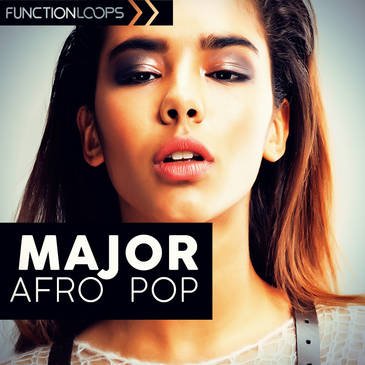 Publisher : Function Loops
Website : producerloops.com
Format : MIDI, WAV, SYLENTH1, THRON
Quality : 24 bit 44.1 kHz stereo
Description : "Major Afro Pop" by Function Loops offers a new set of Pop sounds to help you create music for the commercial market. Filled with all the necessary production tools: stemes, loops, MIDI and bonus presets – this package is a must have for the producers of Pop, Afro-Pop and RnB.
This collection contains more than 1.5 GB of popular and advanced materials that will help you create the sound that all major labels are looking for. Also included is the vocal acapella you hear on the demo.
The sets are completed with female acupuncture loops, drums, bass lines, melodies from loops, disposable, full stems and MIDI files.
In addition to the sets, we also included some bonus presets for Sylenth and Thorn VSTis.
Major Afro Pop was inspired by the most successful producers of the year. Use our sounds in commercial projects, sell labels and collect all the profits for yourself.
• 5 Construction Kits (Key and BPM labelled)
• 79 song starter stems
• 136 Loops (vocals, drums, bass, synths, pads, plucks, leads, pianos etc)
• 36 One-Shot samples
• 17 MIDI files
• 4 VSTi presets (Sylenth, Thorn)
• Vocal acapella loops (Dry and Wet versions)
• 272 files in total
• 1.7 GB unzipped
• 24-Bit WAV quality

.yuzo_related_post img{width:149.5px !important; height:104px !important;}
.yuzo_related_post .relatedthumb{line-height:16px;background: !important;color:!important;}
.yuzo_related_post .relatedthumb:hover{background:#fcfcf4 !important; -webkit-transition: background 0.2s linear; -moz-transition: background 0.2s linear; -o-transition: background 0.2s linear; transition: background 0.2s linear;;color:!important;}
.yuzo_related_post .relatedthumb a{color:#303030!important;}
.yuzo_related_post .relatedthumb a:hover{ color:#8023dd}!important;}
.yuzo_related_post .relatedthumb:hover a{ color:#8023dd!important;}
.yuzo_related_post .relatedthumb:hover .yuzo__text–title{ color:#8023dd!important;}
.yuzo_related_post .yuzo_text, .yuzo_related_post .yuzo_views_post {color:!important;}
.yuzo_related_post .relatedthumb:hover .yuzo_text, .yuzo_related_post:hover .yuzo_views_post {color:!important;}
.yuzo_related_post .relatedthumb{ margin: 0px 0px 0px 0px; padding: 5px 5px 5px 5px; }
.yuzo_related_post .relatedthumb{
display:block!important;
-webkit-transition:-webkit-transform 0.3s ease-out!important;
-moz-transition:-moz-transform 0.3s ease-out!important;
-o-transition:-o-transform 0.3s ease-out!important;
-ms-transition:-ms-transform 0.3s ease-out!important;
transition:transform 0.3s ease-out!important;
}
.yuzo_related_post .relatedthumb:hover{
-moz-transform: scale(1.1);
-webkit-transform: scale(1.1);
-o-transform: scale(1.1);
-ms-transform: scale(1.1);
transform: scale(1.1)
}
.yuzo_related_post{
overflow:inherit!important;
}
jQuery(document).ready(function( $ ){
jQuery('.yuzo_related_post .yuzo_wraps').equalizer({ columns : '> div' });
});