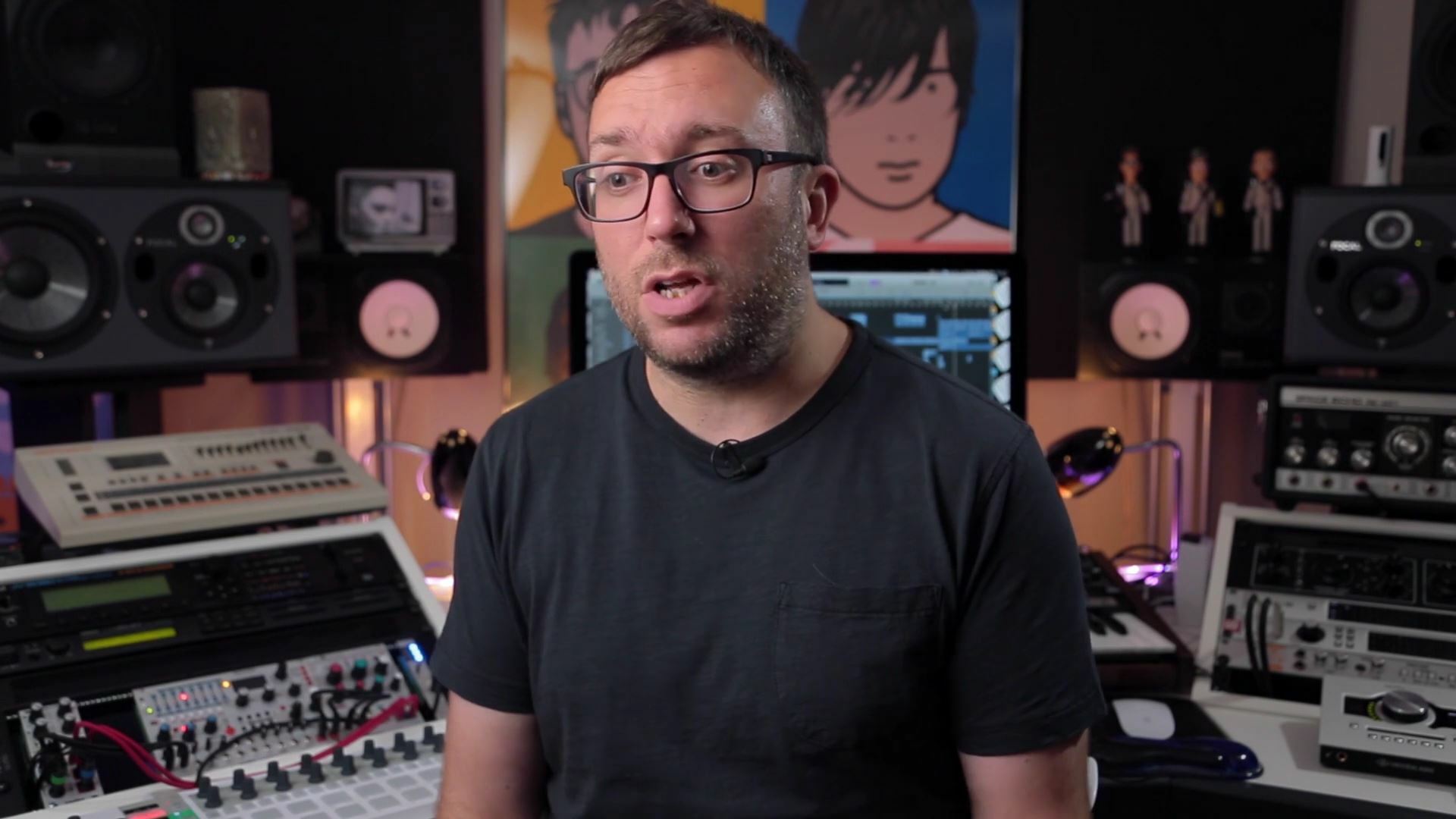 Year of release : 2018
Manufacturer : FaderPro
Manufacturer website : faderpro
Posted by : Shadow Child
Duration : 2 h. 30 m.
Type of handing out material : Video Tutorial
Example files : LOOK
Video Format : MP4
Video : 870-3207 Kbps sec, 1920 * 1080 (16: 9), 29970 frames sec, AVC
Audio : 256 kbps, 48 ​​kHz, 2 channels, AAC
Language : English
Description : As a producer and DJ, Simon Neal has already conquered the scene of dance music and again hit the charts. He received a new sound under the pseudonym Shadow Child, releasing his debut single on the legendary Leibe Claude Von Stroke in San Francisco, Dirtybird, in 2012. Since then, the name Shadow Child has grown and grown, creating a consistent stream of huge club tracks, the extremely popular radio show Rinse FM, Food Music label, and the critically acclaimed album.
For the first time, see how the Shadow track is created from scratch. Learn the techniques and processing of a combination of modern dance with retro aesthetics to create a unique Shadow Child sound. See the decisions, the sounds, and the creative process, how they happen, with explanations of why and how you can use them in your own tracks and mixes. In addition, as part of this course, you will learn tips and production methods for creating and mixing your music, how to create a brand Shadow Child groove with retro coloring of classic dance music styles.
– Chapter 1 – Learn how to start a track by creating drums from samples, and process them with compression, equalizer and tires to start the mixing process from the very beginning, working with both Propellerhead Reason and Logic Pro X.
– Chapter 2 – Learn how to work quickly and think over ideas. Learn how to use vocal samples, edit, slice, and sample them to form rhythm patterns and hooks.
– Chapter 3 – Learn an incredibly creative and unique way to add bass using rhythmic techniques, before choosing notes. Choose the correct tones that work with the recording, and make room for the barrel using sidechain compression. Recycle more vocals, find a cappella in the right tone, process and mix them.
– Chapter 4 – Start adding more drums and percussions and find out when to stop. Use 808 hats, add a swing and process them with an equalizer.
– Chapter 5 – Begin to form an introductory arrangement when processing individual sounds. Side chain hi-hats, equalization. Uses automation to smooth out the arrangement.
– Chapter 6 – Learn how to create transition elements, add snare rolls with iron equipment. Why and how to record hardware drum machines, automate and correct it correctly. Then translate them into audio for use in several sections throughout the track.
– Chapter 7 – The process of adding effect samples and using automation for smooth transitions and processing samples in accordance with the track.
– Chapter 8 – Learn how to add pads and synth sounds to complement the percussion and general vibration of the track. Expand with synth sounds and use various options and effects to create lush sounds.
– Chapter 9 – Start fine-tuning all the details and learn how to expand to a more complete arrangement, add additional processing and automation to create motion and texture.
– Chapter 10 – Work on the initial arrangement and automation. Understand the new Shadow Child sound, while maintaining the familiar arrangement and style that Shadow Child is famous for.
– Chapter 11 – Learn how to truly fine-tune mixing, compact and cut through individual sounds and create space with an equalizer, delay for width, and overall processing for better mixing. Understand when elements of a mix are best removed, and where they need improvement.
Content:
Chapter_00 _-_ Shadow_Child_Artist_Access.mp4
Chapter_01 _-_ Introduction_and_Opening_with_Drums.mp4
Chapter_02 _-_ Adding_Vocals.mp4
Chapter_03 _-_ Adding_and_Processing_Bass.mp4
Chapter_04 _-_ Drums_Part_2 _-_ Enhancing_the_Beats.mp4
Chapter_05 _-_ Introduction_to_the_Arrangement.mp4
Chapter_06 _-_ Focus_on_the_Snare_Roll.mp4
Chapter_07 _-_ Adding_and_Processing_Effects.mp4
Chapter_08 _-_ Creating_and_Workflow_for_Synths_and_Melody.mp4
Chapter_09 _-_ Fine_Tuning_the_Track.mp4
Chapter_10 _-_ Working_with_the_Arrangement.mp4
Chapter_11 _-_ The_Shadow_Child_Mixdown.mp4