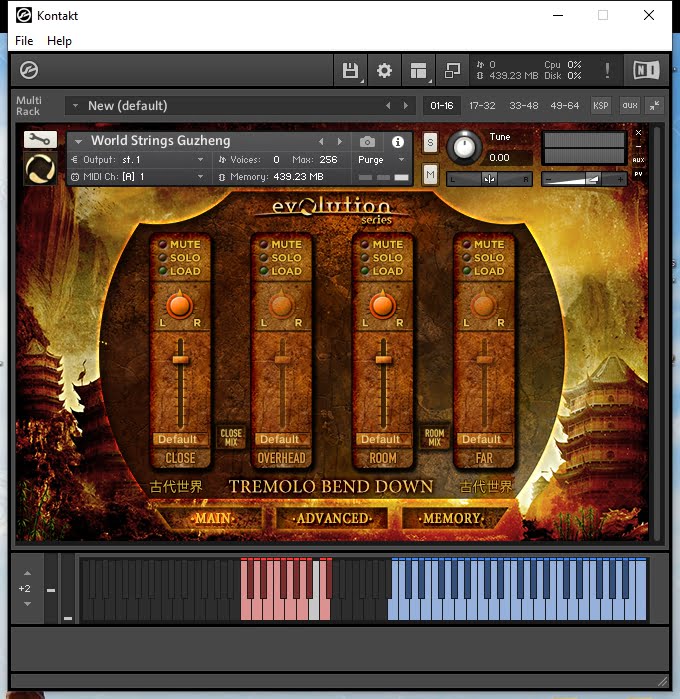 Publisher : Evolution Series
Website : evolutionseries
Format : KONTAKT 4+
Quality : 24 bit 48 kHz stereo
Description : This is the next chapter in our musical journey around the world. The Evolution series collaborates with world-renowned manufacturer Guzheng Hong Sound (Emilymax), specializing in unique handmade tools. These instruments are a real gem and are used by some of the elite musicians of China and Taiwan.
Intuitive interface – World Strings Guzheng, created for Kontakt 5, features a simple but intuitive interface. Our advanced scripting techniques help flawlessly control the emotional sounds of Guzhengs.
Gold record – World Strings Guzheng for Kontakt takes instrument sampling to a new level. The combination of Hong Kong's most sophisticated instrument and our equipment is pure gold recording.
Unprecedented quality – This Guzheng library, recorded with state-of-the-art equipment, at the very best world-class stage, has a one-of-a-kind instrument and offers only the highest quality sound and endless creativity. It was a great honor for us to create this inspiring instrument, and we know that you will enjoy playing it.
Characteristics:
Playing techniques
Pick (no vibrato)
Pick (with vibrato)
Finger (no vibrato)
Harmonics
Bend down
Bend up
Tremolo (3 Speeds)
Tremolo (A variety of attack and release crescendo and diminuendo styles)
Tremolo (Bend up and down)
Various Glissandi Effects
– All samples at 48khz 24bit
– 18 GB NCW Lossless
– Multiple velocities
– Up to five round robin
– Up to 4 user-controllable microphone positions
– World class scoring stage