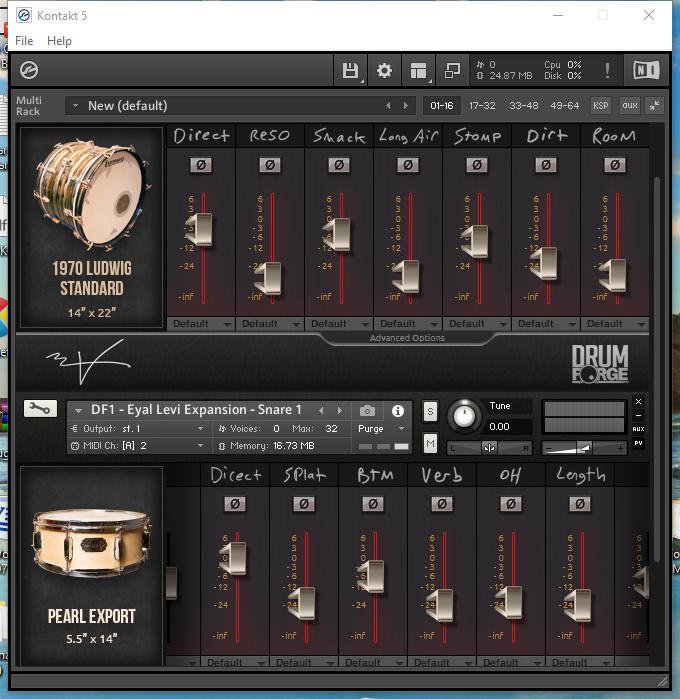 The Eyal Levi Expansion is designed to give the user professional quality, aggressive drum sounds right at their fingertips. Take the focus off of drum mixing, put it back into making great music and discovering new drum tones quickly and easily.
Eyal Levi (The Black Dahlia Murder, Six Feet Under, Monuments) has mixed and processed these sounds from the original award-winning Drumforge 1 sample library along with some of his own custom sample collection.
The Expansion contains 3 kick drums, 3 snare drums, 3 sets of toms, and 1 set of cymbals in WAV, Trigger, and Kontakt format.
Drumforge Interface
Eyal's experience along with Drumforge's unique setup and scripting has enabled us to create this tool for all song-writers and mixers alike.
Construct drum sounds creatively with included signals on faders such as "Crack" and "Punch," or "Length" and "Verb", just to name a few. Control the low end focus of your kick with low and hi sub faders Interact with toms using included tools to make a great blend for any song tempo.