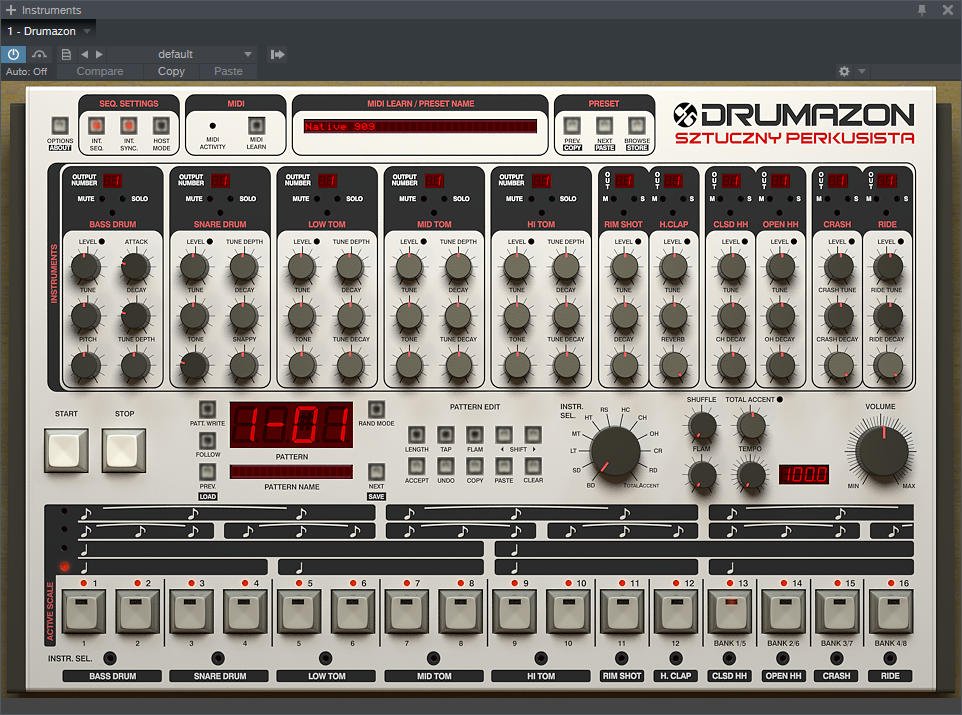 D16.Group.Drumazon.v1.6.2 – – emulation of classic drum machine Roland TR-909.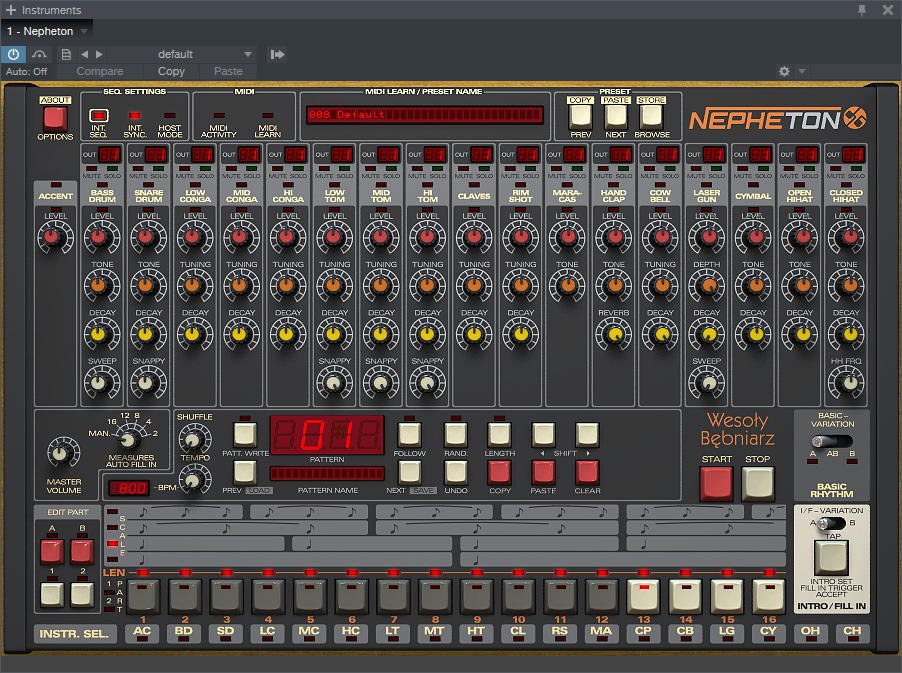 D16.Group.Nepheton.v1.6.2 – emmuliruet famous drum machine Roland TR-808 and contains 17 fully synthesized instruments. Instruments sound exactly like the original. In addition, they are equipped with additional regulations, which allow to make the sound even better.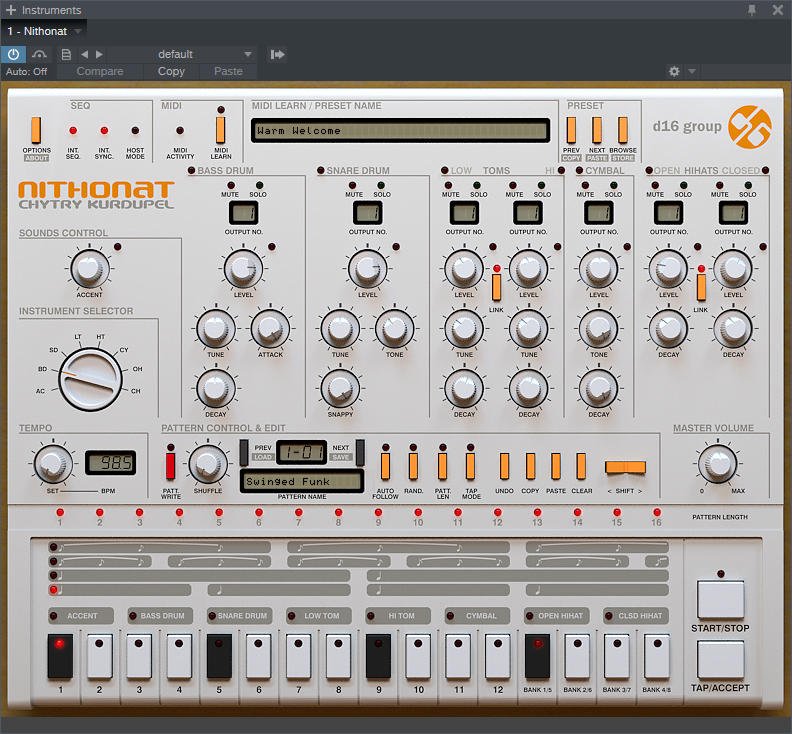 D16.Group.Nithonat.v1.6.2 – Emulator drum machine Roland TR-606. The unique sound of this machine is used by many musicians over the years in the production of Electro, Hip-Hop and RnB. Original drum machine Roland TR-606 was well emulated. However Nithonat, being based software multiplies the original additional functionality.
Year / Release Date: 06.2015
Version: 6.3.15
Developer: D16 Group
Format: VSTi, AU
Bit depth: 32bit, 64bit
Medicine: Present
System requirements:
OS version Windows 7, Windows 8, Windows 8.1
CPU 1.5 Ghz with SSE (Multicore system 2.0 Ghz recommended)
RAM 512 MB (1 GB recommended)
Software VST compatible host application (32bit or 64bit)
OS version 10.7.x, 10.8.x, 10.9.x, 10.10.x
CPU Intel based 1.5 Ghz (2.0 Ghz recommended)
RAM 512 MB (1 GB recommended)
Software AU / VST compatible host application (32bit or 64bit)