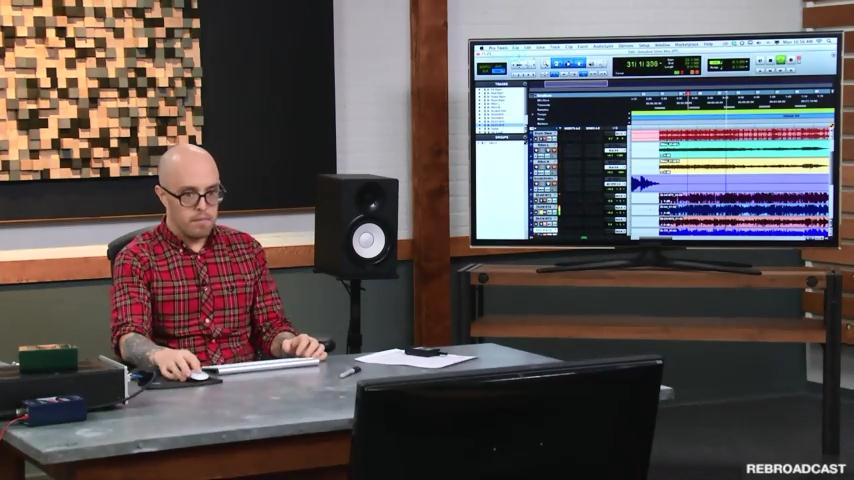 Year of release : 2014
Manufacturer : CreativeLIVE
Manufacturer site : www.creativelive.com/courses/advanced-bass-production-andrew-glover
Posted by : Andrew Glover
Duration : 09:03:32
Type of handing out material : Video Tutorial
Language : English

Description : Everyone knows that bass is the basis of a great modern rock mix. This is a tool that sticks a track together. Join Andrew Glover, Join Winds of Plague bassist and founder of Soundtemple Studios, in the first 2-day course in history that will introduce you to everything you need to know to record, edit and mix great modern bass.
Drawing on his more than 10 years experience in the music industry, Andrew will guide you through tracking and receiving tones using real amplifiers and their emulators. In addition, you will learn the secrets of editing and mixing the bass, which will have good and excellent tones, including the imposition of timbres, equalization, compression and much more.
It's a great modern rock mix. The track track together. I love you and I'm not one of the most creative bassist tights.
Andrew will be guided through his hands and necklines using real amps and simulators. Plus, you'll find out what you're looking for.
Content
Session 1 (12 Videos)
00:07:50 Day 1 Pre-Show
00:19:06 9:00 am – Importance of the Bass
00:37:42 9:30 am – Restringing and Intonation
00:17:41 10:15 am – Restringing and Intonation Continued
00:17:26 10:45 am – Tracking with a DI Bass
00:26:08 11:00 am – Editing DI Bass in Pro Tools
00:20:14 11:30 am – Editing – Riff Building
00:24:45 12:45 pm – Amps: SVT-CL, Fender & Sans Amp
00:24:29 1:30 pm – Amps: AX FX
00:40:41 2:15 pm – Mic'ing the Cab
00:23:46 3:00 pm – Mic'ing the Cab Continued
00:03:24 Day 1 Wrap-Up
Session 2 (10 Videos)
00:04:47 Day 2 Pre-Show
00:25:18 9:00 am – Mixing Bass Basics
00:41:07 9:30 am – Layering Bass Tracks
00:23:28 10:30 am – Mixing the High End of Bass
00:24:02 11:00 am – Mixing the Low End of Bass
00:19:29 11:30 am – Gating the Guitar and Bass
00:32:03 12:45 pm – Tuning with Melodyne
00:07:45 Thanks + Credits
00:35:05 2:00 pm – Match EQ Trick & Finishing Touches
00:00:57 Day 2 Wrap-Up
Sample files : none
Video Format : MP4
Video : AVC, 854×480, 16: 9, 29.970 fps, ~ 658 Kbps
Audio : AAC, 44.1 KHz, ~ 161 Kbps, 2 channels