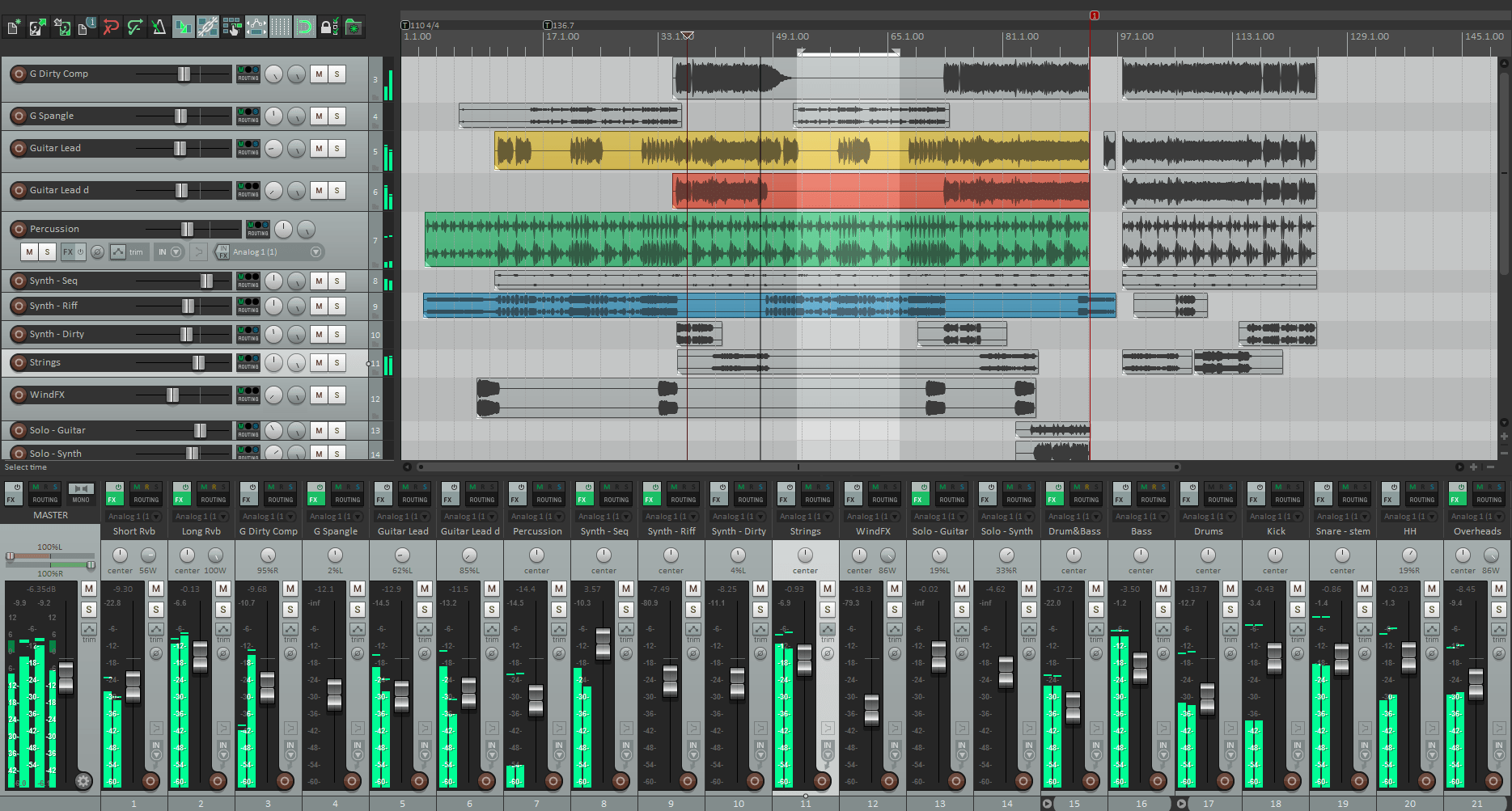 Year / release date : 19.6.2019
Version : 5.979
Developer : Cockos
Developer site : Cockos
Digit capacity : 32bit, 64bit
Interface language : English + Russian
Tabletka : present
System requirements : Windows XP, Vista, Windows 7, Windows 8, and Windows 10.
Description : Cockos Reaper is one of the most advanced programs for creating music, both in the studio and at home. The main feature of the program is that it has pattern, keyboard and audio editing. You can set an unlimited number of audio or midi tracks, not counting how many virtual instruments of VST format can be added.
Reaper takes not so much space on the hard disk and does not load the processor, as programs from the FL Studio, Cubase, Reason or Sonar series. With this program you can work even on low-power computers with sound cards that do not support Full duplex operating modes. Although, if the soundcard supports this mode, you will get unlimited opportunities to create your own compositions with professional sound even in formats such as 5 + 1, and if there are additional plug-ins, and 7 + 1.
Key features:
• Unlimited creation and playback of audio and MIDI tracks.
• Ability to run the program from removable media.
• 64-bit audio engine of the program.
• Small distribution size and high performance.
• Compatible with multi-core processors and multi-processor systems.
• Direct recording of multiple tracks in a variety of formats, including WAV, OGG, MIDI, FLAC, etc.
• Supports a wide range of hardware.
• Supports VST, VSTi, DX, DXi effects and instruments.
• Many built-in tools and effects.
What's New 5.979
Notation editor
avoid occasional hit testing rounding error •
improve handling of trilled chords •
draw slurs attached to the top or bottom of a chord …
ReaScript
extend GetLastTouchedFX () to support take FX •
prevent possible crash when a script calls for REAPER to quit •
return 0 from getFocusedFX ()
Tempo map
support per-project tempo envelope display range
add action to set project tempo bpm
update all project tabs when changing tempo envelope range • …
Fx
fix browser memory leak when updating custom FX tags and folders
fix preferences
fix reading folder filters