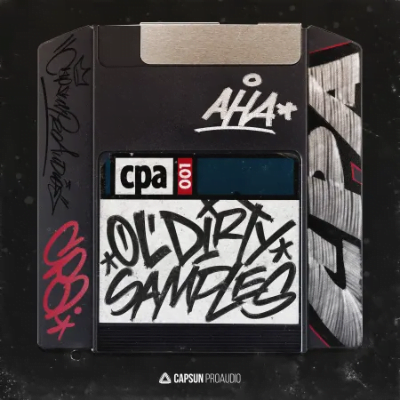 Publisher: Capsun ProAudio
Site: splice.com
Format: WAV
Quality: 24 bit 44.1 kHz stereo
---
Description: Ol 'Dirty Samples pays homage to old-school East Coast hip-hop in a basement studio. Walls of dusty records, humming equipment and 16-pad samplers. A collection of rude resampled loops, low bitrate piano chops, gritty drums and nostalgic vocal stacks created in collaboration with Arthouse Acoustics.
We have recorded live performances with professional players including vintage pianos, double bass, soul guitars and full vocal choir stacks. Each track was mixed, mixed and then carefully resampled to create MPC-style chops and cuts, as well as nostalgic tracks and singles. We used strong tape saturation, downsampling, tonal and reverse techniques to imbue each loop with an authentic golden era feel.
Arthouse Acoustics has raided their exclusive archives of live drums, breaks and percussion recordings, slicing and crafting unique hits to create a vintage-style rig that's perfect for boom bap and lo-fi hip-hop.
Content :
224 LOOPS
84 ONE SHOTS
---