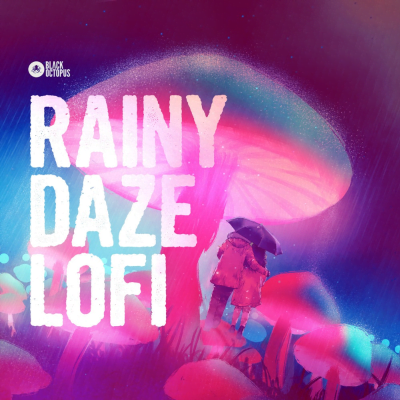 Publisher: Black Octopus Sound
Site: blackoctopus-sound.com
Format: MIDI, WAV, SERUM
Quality: 16/24 bit 44.1 kHz stereo
---
Description: Calm down and let the serene energy of Rainy Daze LoFi plunge into you and clear your mind. This set is filled with melodic content that creates a cozy and nostalgic atmosphere that will instantly inspire you! Rich in subsonic and low frequency energy, this library also specializes in recordings of slow, gentle rain creating a hypnotic mood that will enhance the overall aesthetics of your music.
Rhythmic drums
If you're looking for squeaky and dynamic drums that add punch to your songs, there are plenty of drum loops, one-shots and cut-off stems for maximum ease of use.
Dusty musical melodies
This collection is filled with unique loops and singles, including synths, chords, guitars, pads, pianos and pipes. Processing for perfect low fidelity and magical crackle for the sweet organic sound of vintage vinyls.
Mesmerizing bass
With deep, flowing bass that can either add a soothing, rhythmic vibe to any song, or take the lead in your piece.
Serum presets
A set of Serum presets is also included to give you complete customization to get the dusty LoFi sounds you want.
This library will quickly become a must for LoFi production with its atmospheric capabilities. Even if you're just looking for rhythms to explore, rain really does increase your productivity, so head into the studio and explore Rainy Daze LoFi now!
Content :
• 230 Drum One Shots
• 80 Drum Loops
• 30 Bass One Shots
• 32 Bass Loops (inc MIDI)
• 20 Chord One Shots
• 20 Synth One Shots
• 36 Chord Loops (inc MIDI)
• 3 Guitar Loops (inc MIDI)
• 7 Pad Loops (inc MIDI)
• 18 Piano Loops (inc MIDI)
• 39 Pluck Loops (inc MIDI)
• 65 Synth Loops (inc MIDI)
• 30 Textures
• 25 Serum Presets
---