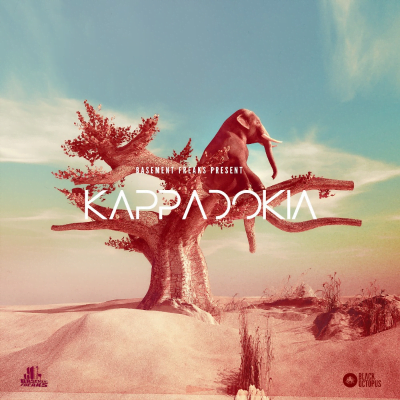 Publisher: Black Octopus Sound
Site: blackoctopus-sound.com
Format: WAV
Quality: 24 bit 44.1 kHz stereo
---
Description: Welcome to the world of Cappadocia! Basement Freaks are back at Black Octopus Sound with a Middle East-inspired package that gives you nearly 1GB of content and tons of traditional tools to get the job done. Turkish Ney, Greek Bouzouki, Tzoura and Baglama are some of the instruments that are inside. Basement Freaks is known for its original recordings and performances and you can really hear it with Kappadokia. This innovative library focuses on strings and wind instruments from the region, but it pairs perfectly with other Basement Freaks sets; Mediterraneo Percussion and Middle East Trap & Percussion are just a few of them.
Inside the Kappadokia, in addition to the instruments mentioned above, there are also electronic tambour, tabla and sitar. They were bought in the regions while traveling and then brought to the studio for Basement Freaks to perform and record with his inspiring, organic and warm techniques.
Designed perfect for styles such as Trap, Moombahton, EDM, World Music, Ambient Music and Meditation Music, Kappadokia brings the Middle East right into your studio!
Content :
• 32 Drum & Percussion Loops
• 20 Atmospheres
• 7 FX
• 47 Bouzouki & Tzouras Loops
• 12 Electronic Tampura Loops
• 23 Music Loops
• 49 Turkish Ney Loops
---