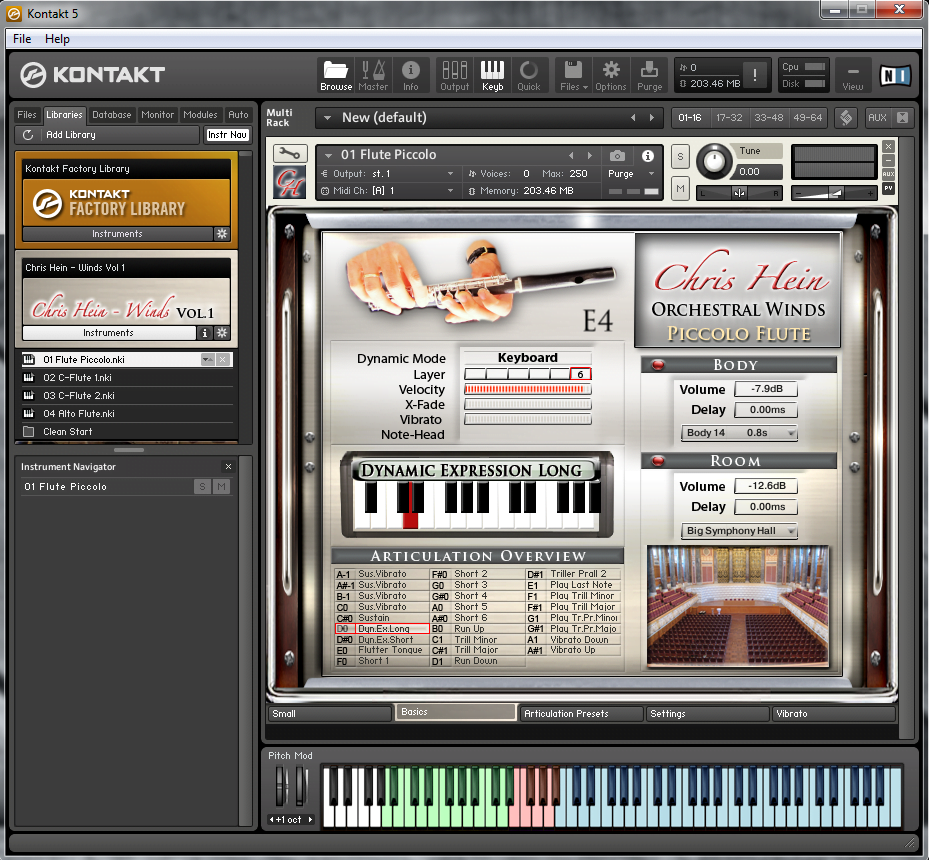 Chris Hein – Winds consists of four parts, in this part Volume 1 – Flutes, you are offered 4 different flutes, Flute Piccolo, C-Flute 1, C-Flute 2, Alto-Flute.

Chris Hein – Winds is an extensive woodwinds library meeting highest expectations in regard to
Sound quality, expression and applicability. The library's instruments are based upon meticulously,
Extensively and in detail prepared multiple samples with an offering of numerous articulations and up
To eight. Dynamic layers. Producer Chris Hein has thirty years experience of sampling
Into this masterpiece, giving the user maximum flexibility, the highest level of customization and
Benefit in use.
Publisher : Best Service
Website : http: www.bestservice.de/en/chris_hein_winds_vol_1_flutes.html
Format : KONTAKT
Quality : 24 bit 44.1 kHz stereo
Kontakt 5.3.1