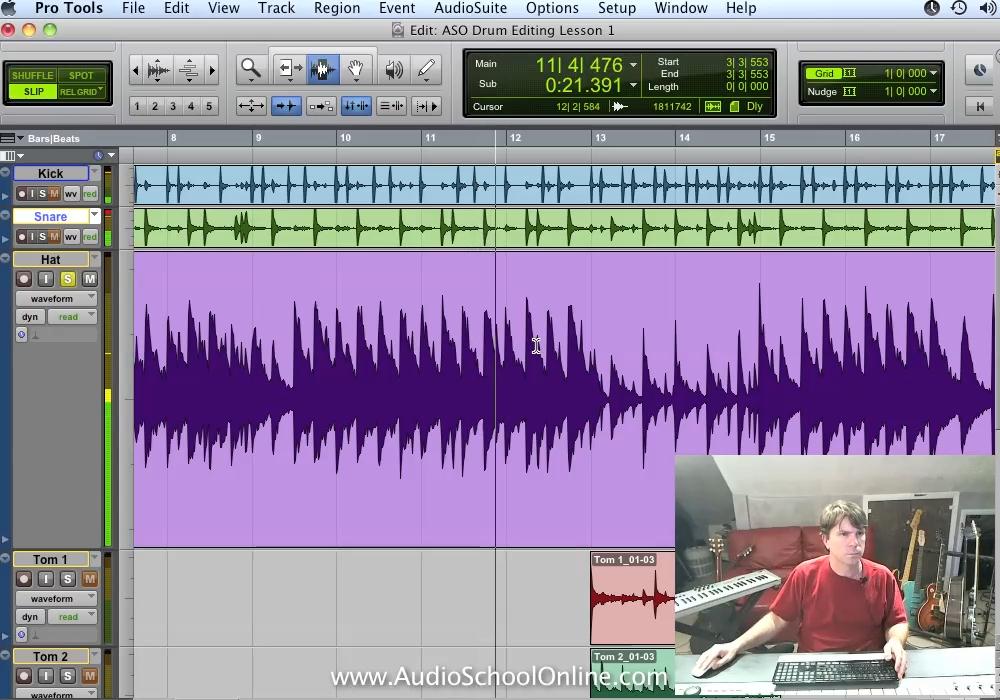 Year of release : 2011
Manufacturer : Audio School Online
Manufacturer website : www.audioschoolonline.com/product/?lesson=148
Posted by : Ken Lewis
Duration : 00:41:43
Type of handing out material : Video lesson
Language : English

Description : Ken Lewis will guide you through all the techniques of editing and cleaning live drums that will help your barrel sound with a drive. Ken also gives out one of his personal best tricks on equalizing volumes and plates. There is also a lot more to the lesson, along with a full Pro Tools session and all the consolidated audio systems, so you can make your own drum edits and basic mixing of a live drum kit.
It helps you to keep your drum sounds. Ken also gives out his personal best tricks with EQ'ing toms and cymbals. It has been a great deal of fun to live.

Example files : present
Video Format : MOV
Video : AVC, 1000×700, 1.429, 24.000 fps, 1 239 Kbps
Audio : AAC, 44.1 KHz, 138 Kbps, 2 channels