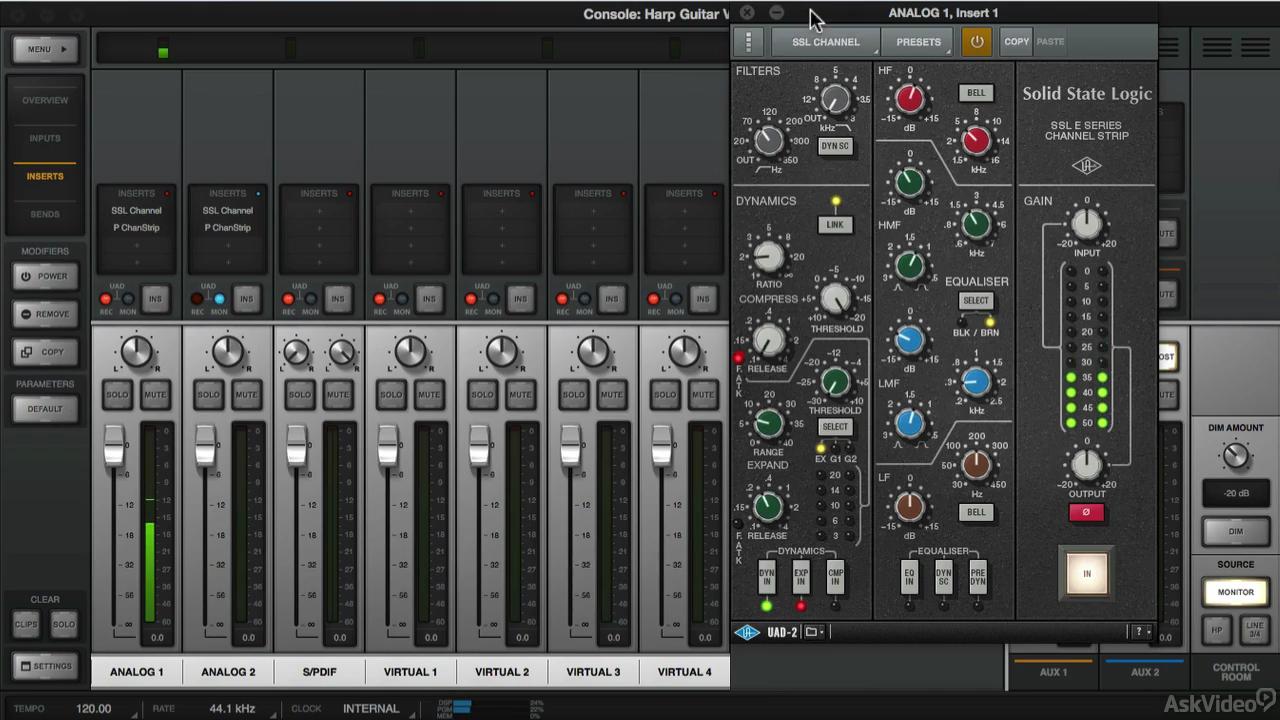 Year of release : 2016
Manufacturer : Ask Video
Manufacturer website : www.askvideo.com/course/universal-audio-201-the-mix-console-explained-and-explored
Posted by : Alex Solano
Duration : 00:42:00
Type of handing out material : Video Tutorial
Language : English

---
Description : The Universal Audio Mix Console software is the heart and soul of any UA-based system. But, as in any console, it has difficulties that need to be studied in order to get the most out of it. Watch this course and find out how Mix Console works!
---
Universal Audio Mixing Console UA-based system. But, it's like that it's not difficult to get the most out of it. The Mix Console works!
No matter what the system is, it's most likely the heart of your audio setup. Like the software Mix Mixer, the UA Console has That's why we created this course!
Learn More See the inserts, effects and cue sends in action. Then, watch as Alex does some setup and interfacing with a couple of different DAWs, including Pro Tools. Finally, Alex shares some advanced routing options. This is where you learn about virtual channels, alternative outputs and more!
So "get in the mix" with your UA Mix Console software in this 12th tutorial course by Alex Solano.
Content
01 Introduction (01:28)
02 Overview (04:04)
03 Inserts (03:52)
04 Effect Sends (03:43)
05 Cue Sends (05:30)
06 Console with Studio One (03:25)
07 Cue Mixes (03:20)
08 Console with Pro Tools (03:49)
09 Hide Channels (01:34)
10 Virtual Channels (05:21)
11 ALT Outputs (02:59)
12 plug-ins (02:44)
Sample files : none
Video Format : MP4
Video : AVC, 1280×720, 16: 9, 30.000 fps, 1 016 Kbps
Audio : AAC, 44.1 KHz, 96.0 Kbps, 2 channels