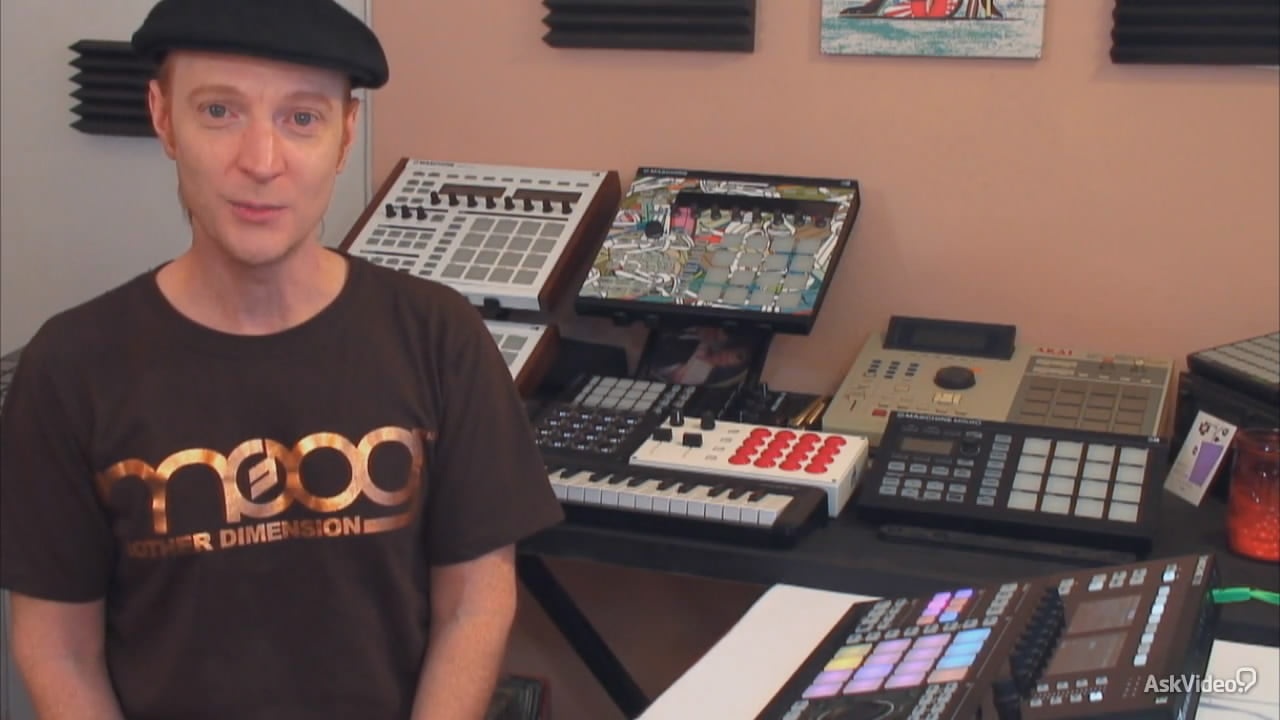 Year of release : 2014
Manufacturer : Ask Video
Manufacturer site : www.askvideo.com/course/maschine-studio-jeremy-ellis-produce-and-perform
Posted by : Jeremy Ellis
Duration : 02:19:00
Type of handing out material : Video
Language : English

Description : Creating a Jeremy Ellis Video on Maschine for Native Instruments is a great event! In this exclusive course, Jeremy talks about how he produced and played the entire Native Instruments promo track! Watch and learn how Jeremy and Maschine make music together!
Jeremy Ellis is a virtuoso who drum balzami. This course will give you the ins and outs of his workflow at Maschine Studio. You will see how his creative and technical processes unfold right before your eyes, how he reveals the key components that you will hear in the famous clip Maschine Studio from Native Instruments
When it comes to video for Native Instruments, it's a major event! In this exclusive course of the NI promo track! Watch and learn as Jeremy and Maschine make music together!
Jeremy Ellis is a finger drumming virtuoso. Jeremy's head (scary!) This course takes you inside. He added that he was not interested in his creative work.
It begins with some finger drumming tips and tricks. Then there was the track of the track. From there he dives into the custom keyboard group. Next up is creating custom samples and arpeggios. Hen bewrapping it up with a collection of tutorials explaining how it's track!
Getting the inside story from a great performer like Jeremy Ellis is priceless! We have been a customer for a long time! Learn more about your minds on the planet: The wonderful Jeremy Ellis!
Content:
01 A Killer Performance (03:37)
02 Section 1 Introduction (01:00)
03 Basic Navigation (10:02)
04 Building a Drum Module Group (07:08)
05 A Basic Beat, A World Rhythm (05:44)
06 Alternating 16th Notes (03:46)
07 Melodic Kicks (06:36)
08 Snare Reversal (06:32)
09 Master Macros (06:02)
10 Trills (04:23)
11 The Cáscara (07:03)
12 Voices, Build-ups, and Metronome Claps (05:15)
13 Section 2 Introduction (00:50)
14 Custom Keyboard Group – MIDI!
(05:53)
15 Chords & Bass (07:24)
16 Melody & Bass (06:41)
17 Combine Drums & Keys Groups (04:37)
18 Practice Drums & Melody (06:32)
19 Section 3 Introduction (00:48)
20 Drag and Drop Drums & Pedal Tones (05:31)
21 Bass Samples & Pedal Tones (05:16)
22 Synth Sampling (04:56)
23 Arpeggio Programming & Sampling (05:14)
24 Single-note Slicing (03:27)
25 Final Touches (03:40)
26 Running Through the Routine (05:49)
27 You Made It!
(01:15)
28 A Killer Performance Reprised (03:37)
Example files : not provided
Video Format : MP4
Video : AVC, 1280×720, 16: 9, 25.000 fps, ~ 1 453 Kbps
Audio : AAC, 44.1 KHz, 96.0 Kbps, 2 channels