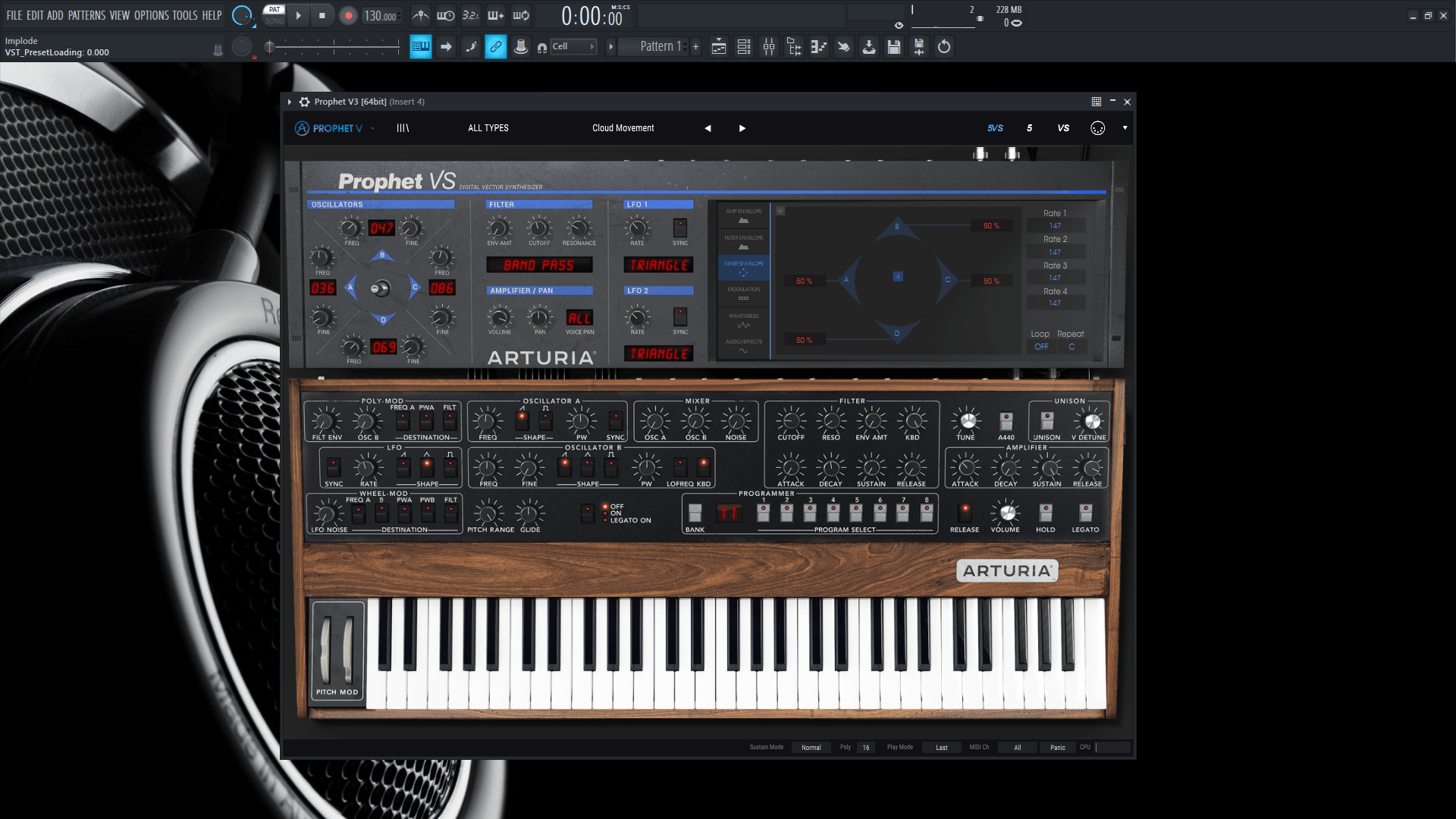 Year of release: 2018
Version: 3.3.1.1782
Address of. Website: Arturia
Build author : by VR
Interface Language: English
Treatment: not required (the installer has already been treated)
System requirements:
Windows 7, Windows 8, Windows 8.1, Windows 10
Processor: 2.5 GHz
RAM: 4 GB
---
Description:
The Prophet V virtual synthesizer contains the stuffing of two instruments: Prophet 5 and Prophet VS.
Separate screen interfaces have also been prepared for access. There are three of them.
The first – Prophet 5 – contains all the features of the original tool.
The second interface, in a similar way, provides access to all the features of the Prophet VS synthesizer. The third interface is hybrid.
It is a combination of the first two, which are located one above the other in the screen window.
You can switch between windows at any time by simply selecting the button with one of the symbols: "5", "VS", "5VS" on the selector in the upper right corner.
A hybrid interface gives access to both synthesizers at once.
In this mode, they can sound at the same time.
Unlike the original, the virtual instrument supports polyphony that can be changed from 1 to 32 voices.
For each voice, there are two synchronized oscillators, A and B, which have, respectively, two and three possible waveforms, as well as a source of white noise.
For a square wave, you can change the pulse width, either manually or modulating it with an LFO.
It is important that all available waveforms in each oscillator can be used simultaneously.
This gives a bold, rich harmonics sound, suitable for forming a diverse set of timbres.
Thus, Prophet V is a three-in-one virtual tool. And, from my point of view, it has two undoubted advantages: the broadest sound palette and, at the same time, quite simple control.
Difference from the official version:
Installer is treated with TEAM VR

[ad_2]