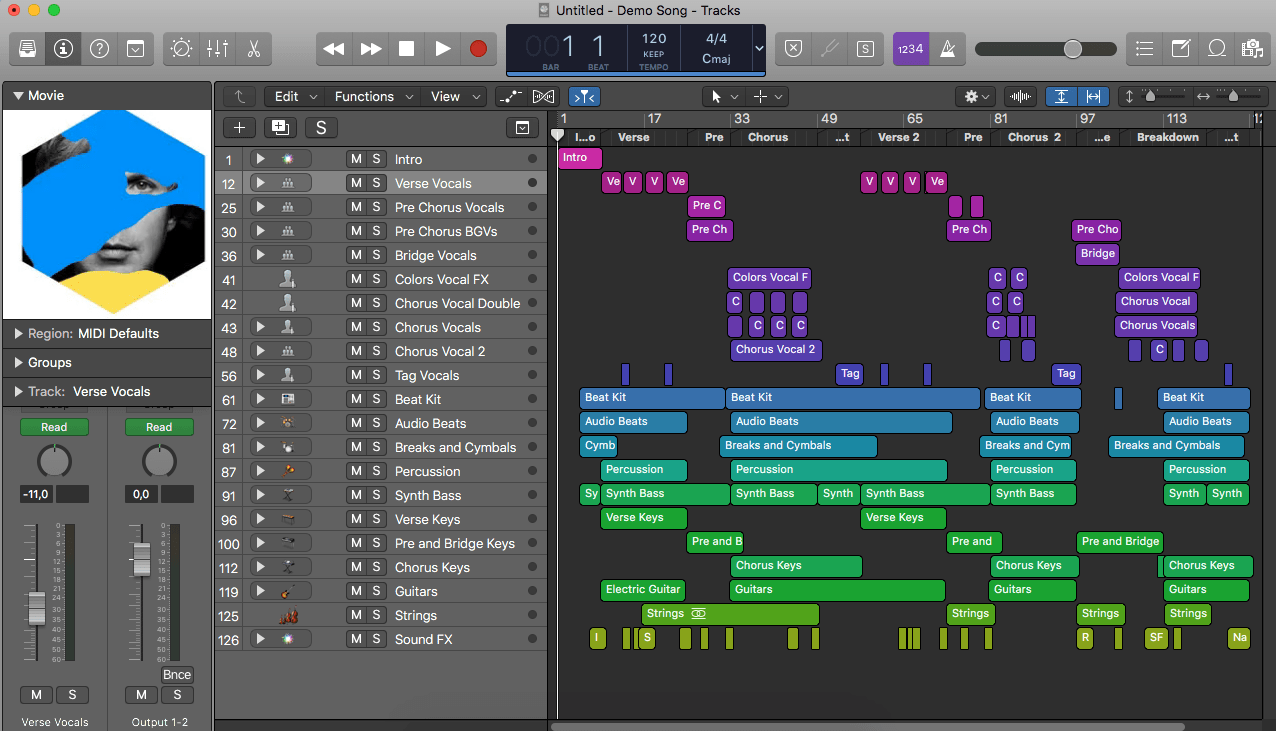 Year of release : 2019
Version : 10.4.5
Developer : Apple
Developer's site : apple
Platform : iNTEL
Interface language : English
Tablet : The program is treated (put and work)
System requirements : macOS 10.13 or later
4GB of RAM
OpenCL-capable graphics card or Intel HD Graphics 3000 or later
256MB of VRAM
Logic Pro X
Description : Apple Logic Pro X is an excellent digital audio workstation designed specifically for the Mac and designed for those who create electronic music. There are various functions, such as sound recording, editing, mixing, – all this turns into a complete professional recording studio directly into the user's PC. Especially for the program developed a new intuitive design, so Mac users can work with something radically different from previous applications. The new Logic Pro X retains all the useful features of previous versions, which attracted the attention of professionals. The new interface gives you access to more advanced features for professionals, which Mac users who just want to experiment with creating their own music, may not even guess. Another new feature is Flex Pitch, which allows you to re-edit vocals with audio signals and improve the melodies of already saved audio files.
Logic Pro X is a whole collection of new ways to record music and songs. For professionals, this easy-to-use program will be a terrific tool. The function of connecting the module of percussion parts will help create realistic tracks of professional work that harmoniously blend into any musical genre.