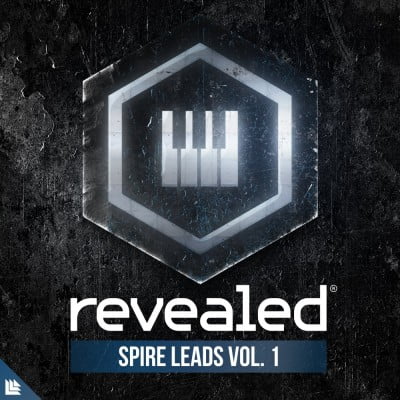 Publisher : Alonso Sound
Website : alonso-sound.com/product/revealed-spire-leads-vol-1/
Format : SYNTH PRESET
Quality : 24 bit 44.1 kHz stereo
Description : 32 bombed Lida for Spire from the label of former DJ Namber 1 – Hardwell, Revealed
Revealed Spire Leads Vol.
1 is a preset collection of 32 leads to make your next Revealed track.
From the phat big room sounds of the mainstage to the hands up melodic progressive house sound, you'll find the signature sounds used by Revealed producers.
Each preset has all 4 macros assigned to give you more creative possibilities to shape your sound just the way you want it.
Reveal Yourself.
1 Main Preset Category:
LEAD (32)
32 presets
Core synthesizer patch mapping and programming
All presets assigned intuitive modwheel parameters
All Spire presets are assigned to all four macro controls for easy tweaking and multiple sound variations
Preset format (s): .sbf (Full Bank) + .spf (Individual Presets)
Approx.
2MB installed / Approx.
1.5MB Compressed .zip download
Note: Presets Require Full Retail Version of Spire 1.1.12 or later

.yuzo_related_post img{width:149.5px !important; height:104px !important;}
.yuzo_related_post .relatedthumb{line-height:16px;background: !important;color:!important;}
.yuzo_related_post .relatedthumb:hover{background:#fcfcf4 !important; -webkit-transition: background 0.2s linear; -moz-transition: background 0.2s linear; -o-transition: background 0.2s linear; transition: background 0.2s linear;;color:!important;}
.yuzo_related_post .relatedthumb a{color:#303030!important;}
.yuzo_related_post .relatedthumb a:hover{ color:#8023dd}!important;}
.yuzo_related_post .relatedthumb:hover a{ color:#8023dd!important;}
.yuzo_related_post .relatedthumb:hover .yuzo__text–title{ color:#8023dd!important;}
.yuzo_related_post .yuzo_text, .yuzo_related_post .yuzo_views_post {color:!important;}
.yuzo_related_post .relatedthumb:hover .yuzo_text, .yuzo_related_post:hover .yuzo_views_post {color:!important;}
.yuzo_related_post .relatedthumb{ margin: 0px 0px 0px 0px; padding: 5px 5px 5px 5px; }
.yuzo_related_post .relatedthumb{
display:block!important;
-webkit-transition:-webkit-transform 0.3s ease-out!important;
-moz-transition:-moz-transform 0.3s ease-out!important;
-o-transition:-o-transform 0.3s ease-out!important;
-ms-transition:-ms-transform 0.3s ease-out!important;
transition:transform 0.3s ease-out!important;
}
.yuzo_related_post .relatedthumb:hover{
-moz-transform: scale(1.1);
-webkit-transform: scale(1.1);
-o-transform: scale(1.1);
-ms-transform: scale(1.1);
transform: scale(1.1)
}
.yuzo_related_post{
overflow:inherit!important;
}
jQuery(document).ready(function( $ ){
jQuery('.yuzo_related_post .yuzo_wraps').equalizer({ columns : '> div' });
});




[ad_2]