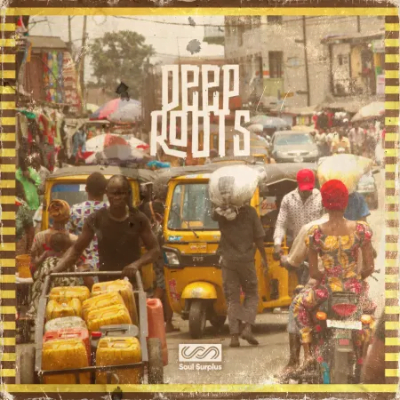 Publisher: Soul Surplus
Site: splice.com
Format: WAV
Quality: 24 bit 44.1 kHz stereo
---
Description: Team Soul Surplus presents "Deep Roots" – a special set of samples inspired by the sounds and influences of the leading pioneer of the classic Afrobeat Fela Kuti and his band. In terms of sound, the genre can be identified by its rhythmic percussion drum shuffling, danceable bass and guitar parts with warm fluffy electric pianos and flowing fanfare horns, supporting it as a true hybrid of West African music styles and American jazz, funk and soul.
All of these iconic sounds and more are featured in this pack of 15 original loops containing individual instrument rods as well as singular sounds for a total of around 300 elements!
Enjoy the high-quality soundtrack of our famous French horn trio, which advertises a resume of artists such as John Legend and the legendary hip-hop artist The Roots, as well as our own instrumental team, which does not cut any song or arrangement. Update your personal library with this release today!
Content :
222 LOOPS
110 ONE SHOTS
---