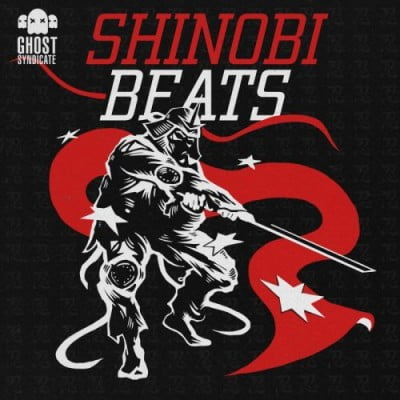 Publisher : Ghost Syndicate
Website : www.ghostsyndicate.net
Format : WAV
Quality : 24 bit 44.1 kHz stereo
---
Description : Ghost Syndicate presents SHINOBI BEATS, a new collection of samples combining hip-hop and Future Beats.
Shinobi means ninja warrior, mysterious mercenary, secret spy in feudal Japan. Shinobi strikes mean deadly vibes, ruthless grooves and battle bass lines.
Inspired by artists such as Tsuruda, Noisia, and Ivy Lab, this sample library offers drum drums, crushing bass, and experimental sound design. Dirty 808 subwoofers and distorted middles collide with twisted synth beats, crunchy chops and grooves of swinging drums at a speed of 85/170 beats per minute. Swords-1 will add a taste to your martial arts (remember the movie Wu-Tang and Ghost Dog). Unique fusion for hip hop, Future and Wonky Beats.
• 30 Stripped Drum Loops (145 Drum Loops Total)
• 32 Bass Loops
• 42 Synth Loops
• 30 Fx
• 20 Atmo Loops
• 27 Kicks
• 27 Snares
• 45 Percussion Hits
• 41 Hats
• 15 Sword One Shots
---