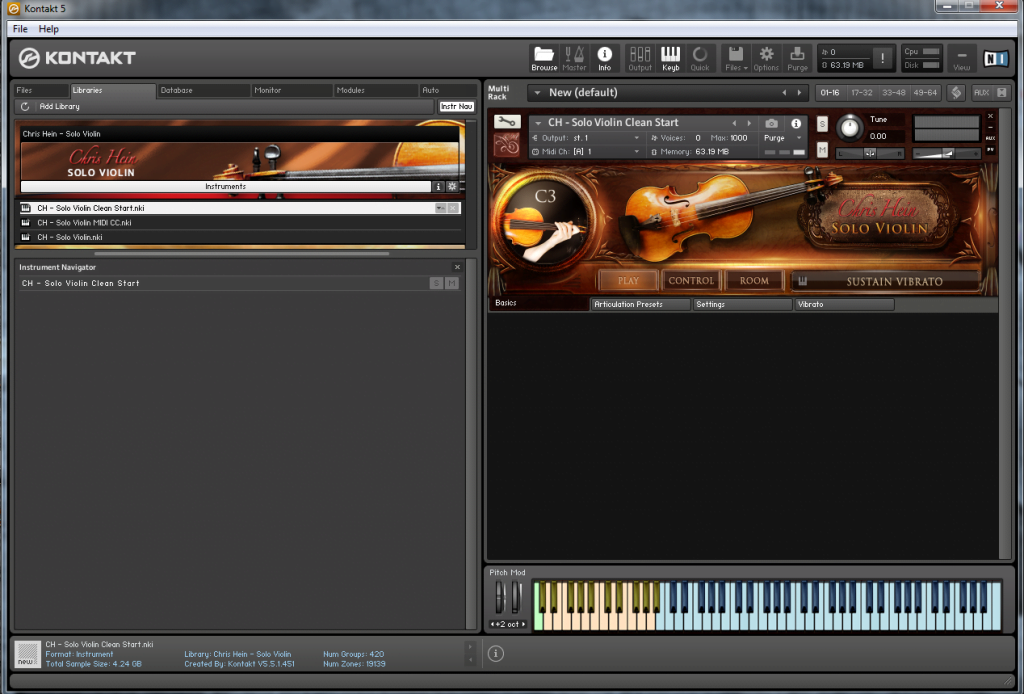 Solo Violin is a solo violin with realistic sound, perfect dynamic transitions, a unique combination of short and long notes, in addition to unrivaled realism, CH-Solo Violin is the ideal choice for creative sound designers and composers.
The most realistic multi-sampled violin. Whether you're writing for jazz, gypsy or orchestral,
Chris Hein Violin is flexible enough to handle any genre.
The instrument is always correct.
Articulations :
• Sustain
• Sustain Vibrato
• Dynamic Expression Long
• Dynamic Expression Short
• Lyrical Vibrato
• Accent Vibrato
• Flautando
• Flageolet
• Flageolet Short
• Ponticello
• Ponticello Tremolo
• Ponticello Tremolo Crescendo
• Pizzicato / Bartok Pizz.
• 6 x Short
• 6 x Spiccato
• Trill Minor
• Trill Major
• Fall
• Doit
• Ricochet
• Col Legno
• Run Up
• Run Down
• Slide Up
• Slide Down
• Tempo Measured Repetitions
• Effects
Publisher : Chris Hein
Website : http: /www.chrishein.net/web/CH-Violin_Overview.html
Format : KONTAKT
Quality : 24 bit 44.1 kHz stereo
KONTAKT 5.5 +