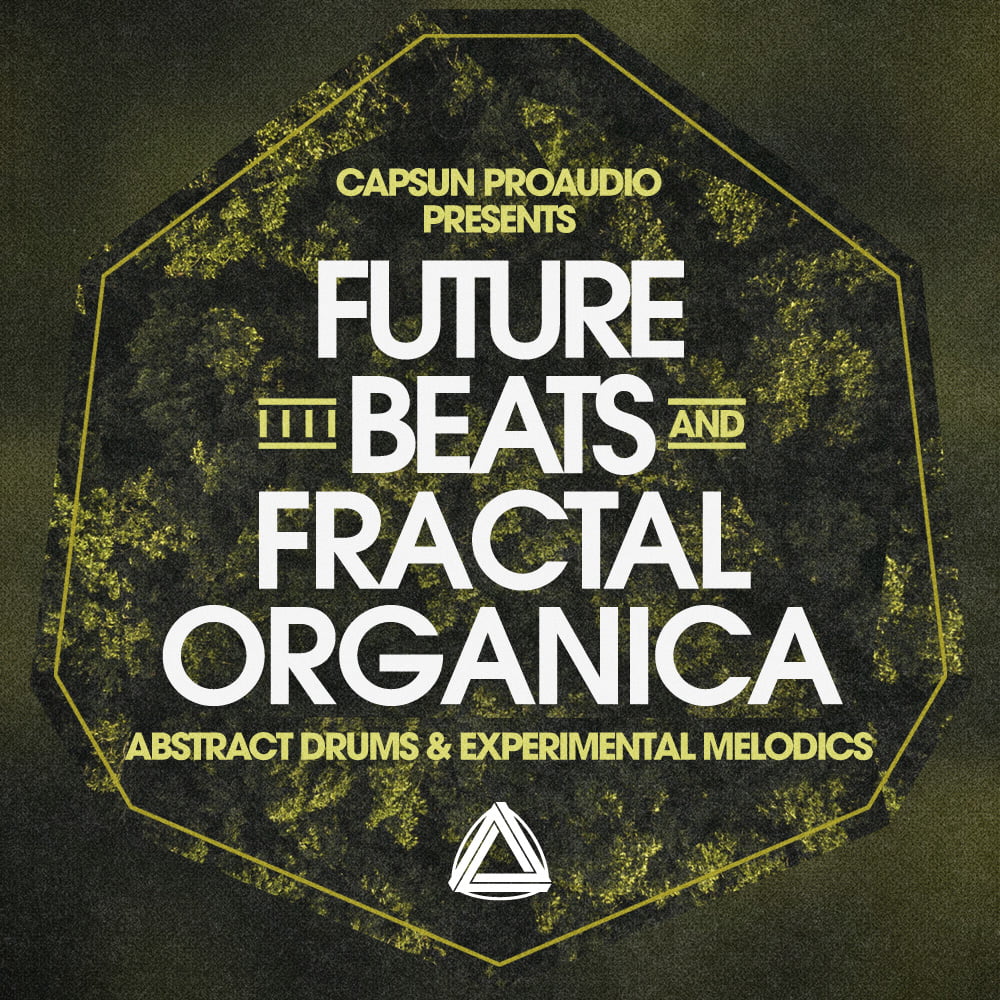 A pack for those who like to experiment. Experimental hip-hop and electronics
Sounds bombayo! It's a pity that all the top beatmakers are sitting on the old school track (IMHO, I do not listen to rap)
Straight mast hev!
It is worth listening to the demo tracks that you can sketch and everything, I want to write a rhinestone

Boring original:
CAPSUN ProAudio presents Future Beats & Fractal Organica – a striking new collection of experimental beats, forward thinking synthetics and organic musical soundscapes built for Hip-Hop, Future Beats, Lo-Fi and Electronica. A wide palette of soulful melodics, weighty Drums & Percussion, glitched Vocals and granular sound design. This is an emotive sample library, weighs in at a huge 2.09GB and features high quality, royalty free loops and one shot sounds that have been crafted, molded and found. Inspiration for the original, emotive production and forward thinking
creative ideas.
Future Beats & Fractal Organic blends, heavy half-speed beats, shuffling grooves and loosely quantified drums with splintered organics. 100 innovative Drum Loops feature, Full Drums, Kick & Snare, Granular Percussion, HiHats and Granular Drum FX. 100 unique drum and perc one shots include saturated Kicks, Claps laced with foley, Live Hats & Cymbals, powerful Snaps and a collection of natural Percussion plucked and processed from location recording. A selection of drum loops are included as Bonus Rex2 loops ready to layer or chop!
An expansive range of melodic loops. Chopped Vocals, evocative vintage style Strings, deep Sub Bass and Synthetic top lines. Dusty Keys and Textured Pads layered in lo-fi processing. Melodic Glitch loops meticulously designed to create a new vibe every 1/16 of a bar. Discover a whole crate of organic, synthetic and contemporary sounds.
We also included 240 Bonus Glitch Cuts that we recommend loading in your pad based sampler or soft sampler to instantly re-arrange, re-process and explore!
Future Beats & Fractal Organica has been created exclusively for CPA by South African producer and sound designer Phizicist. His signature sonic experiments, genre-bending and attention to detail.
This collection is perfect for producers and musicians that favorite Experimental Hip-Hop, Future Beats, Lo-Fi, Organic Electronica, Chill Trap, Future Bass, Downtempo and Ambient Wave.
25 Drum Loops
20 Kick & Snare Loops
20 Granular Percussion Loops
25 HiHat Loops
10 Granular FX Loops
100 Drum & Percussion One Shots
70 Bonus Drum & Percussion Rex2 Loops
10 Bass Loops
10 Bass One Shots
10 Sub Bass Loops
10 Sub Bass One Shots
15 Glitch Loops
10 Leads Loops
9 Lead One Shots
10 Pads Loops
10 Pads One Shots
20 Keys Loops
20 Keys One Shots
10 Strings Loops
10 Strings One Shots
15 Synth Loops
10 Synth One Shots
10 Vocal Loops
20 Vocal One Shots
10 Impact FX One Shots
10 Reverse FX One Shots
10 Transitions One Shots
10 Glitch FX Loops
20 Risers & Downshifters
10 Soundscape Loops
10 Textures Loops
240 Bonus Glitch Cuts
Publisher

: CAPSUN.ProAudio
Website

: www.loopmasters.com/genres/24-Hip-Hop/products/5869-Future-Beats-Fractal-Organica
Format

: REX2, WAV
Quality

: 24 bit 44.1 kHz stereo