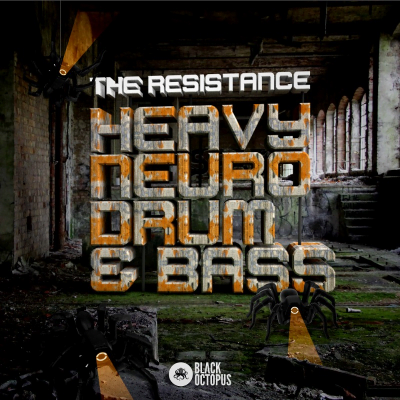 Publisher: Black Octopus Sound
Site: blackoctopus-sound.com
Format: WAV
Quality: 24 bit 44.1 kHz stereo
---
Description: Find yourself in the center of the Bass Apocalypse. Resistance brings dramatic, powerful and intense samples right into your Drum and Bass performances.
Get the perfect sound of your drums with a huge collection of drum drums, get that iconic characteristic dnb rhythm with full-length drum / top loops, or use a combination of the two to smother your fans with your unique flavor. Secret technology chains have been used to create engaging bass that will amaze your fans and music producer friends. The bass loops are so heavy they will feel like they are jumping out of your speakers, chomping like robot mutant sharks. The synth loops and one shot are so memorable that they sound like they were taken from the huge anthems you might hear at the Sun & Bass Festival. Listen to the demo track, it speaks for itself.
This package is designed to help you raise the quality of your production and make your music visible. This package is a secret weapon and will help any serious drum and bass producer take their craft to the next level.
Content :
• 22 Soul Stirring Atmospheres
• 21 Biting & Searing Bass Loops
• 64 Perfect Bass One Shots
• 56 Crisp, Rolling Drum Loops (Full & Top Loops)
• 31 Hi-Hats / Shakers
• 20 Kick Punches
• 20 Unique Percussion Hits
• 30 Dramatic SFX (Risers / Fallers / Impacts)
• 20 Slick Snares
• 20 Synth Loops / One-Shots
• 100% Royalty-Free
---