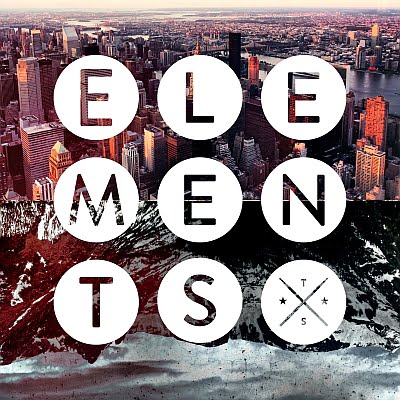 Publisher : That Sound
Website : iwantThatsound
Format : WAV, ABLETON, REASON, EXS24, MACHiNE 2, BATTERY 4
Quality : 24 bit 44.1 kHz stereo
Description : For many of us, the drums are the first thing that we begin to create a track, because the drumming mix often depends on dense drum patterns and sounds. You would not have built your house on a lousy foundation, would you? Exactly. The Elements library is an ideal set of building blocks for hits of modern music top-charts. ELEMENTS will push your songs and production to new levels with tidbits, snares, etc.
These drums are combined with different genres: from Pop to Alternative, from House to Dub. Along with single samples of drums you will also find hundreds of loops for your tracks. We are talking about clapping hands, hetas, percussions, drum machine hatches and much more. Just drag these samples to your workstation to get started or use special ready-made sets to make it quick to listen to several samples in your song.
SAMPLES
573 individual one shot samples, 163 kicks in 4 variations, 142 snares in 7 variations, 71 claps + flams, 52 hats + cymbals, 21 toms in 3 variations, 8 fx, 30 whips, 21 vocals, 12 swells, 30 booms, 22 reverses, 10 percs + bangs
LOOPS
472 top loops in .rex and .wav formats, tempos from 80 – 130 bpms
PRESETS
Ableton, Reason, EXS24, Battery 4, and Maschine 2.

.yuzo_related_post img{width:149.5px !important; height:104px !important;}
.yuzo_related_post .relatedthumb{line-height:16px;background: !important;color:!important;}
.yuzo_related_post .relatedthumb:hover{background:#fcfcf4 !important; -webkit-transition: background 0.2s linear; -moz-transition: background 0.2s linear; -o-transition: background 0.2s linear; transition: background 0.2s linear;;color:!important;}
.yuzo_related_post .relatedthumb a{color:#303030!important;}
.yuzo_related_post .relatedthumb a:hover{ color:#8023dd}!important;}
.yuzo_related_post .relatedthumb:hover a{ color:#8023dd!important;}
.yuzo_related_post .relatedthumb:hover .yuzo__text–title{ color:#8023dd!important;}
.yuzo_related_post .yuzo_text, .yuzo_related_post .yuzo_views_post {color:!important;}
.yuzo_related_post .relatedthumb:hover .yuzo_text, .yuzo_related_post:hover .yuzo_views_post {color:!important;}
.yuzo_related_post .relatedthumb{ margin: 0px 0px 0px 0px; padding: 5px 5px 5px 5px; }
.yuzo_related_post .relatedthumb{
display:block!important;
-webkit-transition:-webkit-transform 0.3s ease-out!important;
-moz-transition:-moz-transform 0.3s ease-out!important;
-o-transition:-o-transform 0.3s ease-out!important;
-ms-transition:-ms-transform 0.3s ease-out!important;
transition:transform 0.3s ease-out!important;
}
.yuzo_related_post .relatedthumb:hover{
-moz-transform: scale(1.1);
-webkit-transform: scale(1.1);
-o-transform: scale(1.1);
-ms-transform: scale(1.1);
transform: scale(1.1)
}
.yuzo_related_post{
overflow:inherit!important;
}
jQuery(document).ready(function( $ ){
jQuery('.yuzo_related_post .yuzo_wraps').equalizer({ columns : '> div' });
});