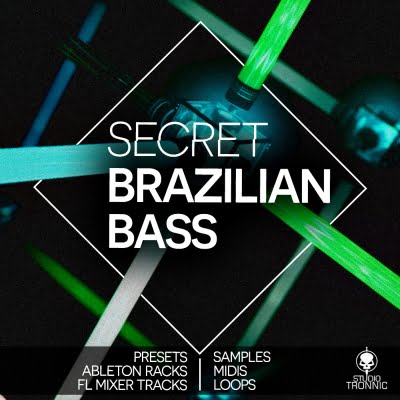 Publisher: Studio Tronnic
Website: Studio Tronnic
Format: Sylenth1, Spire, Fabfilter (Pro-C2, Pro-L, Pro-MB, Pro-Q2, Saturn), Waves Kramer Master Tape, Kickstart, MIDI, WAV
Quality: 32 bit 44.1 kHz stereo
---
Description: Secret Brazilian Bass reveals the secrets of music production in this genre!
High quality presets created on the Sylenth1 and Spire synthesizers can be further processed with plugins: Fabfilter Saturn, Fabfilter Pro-Q2, Fabfilter Pro-C2, Fabfilter Pro-L, Fabfilter Pro-MB, Kramer Master Tape and kickstart. Thus, the package is compatible with any Daw, and for the convenience of Ableton and Fl Studio users, we have organized presets of processing in racks.
All samples and loops used in the demo are included in the package, so you will have at your fingertips everything that was used to create the package, plus the ability to edit, create, modulate to your liking.
This package has everything you need to inspire and enhance the quality of your tracks, to raise them to a level you could not even imagine, as well as for the convenience and ability to edit sounds.
Product Details:
• 28 Sylenth1 presets
• 02 Spire presets
• 30 FL Mixer Track
• 25 Ableton Racks
• 18 Fabfilter Saturn presets
• 30 Fabfilter Pro-Q2 presets
• 03 Fabfilter Pro-C2 presets
• 03 Fabfilter Pro-L presets
• 02 Fabfilter Pro-MB presets
• 15 Kramer Master Tape presets
• 12 Wave Samples
• 10 Wave Loops
• 31 Midi Loops
• 100% Royalty-Free.
Softwares Requirements:
Sylenth1 v2.2.1
Spire v1.1.12
Fabfilter Pro-C2
Fabfilter Pro-L
Fabfilter Pro-MB
Fabfilter Pro-Q2
Fabfilter saturn
Waves Kramer Master Tape v9.91
Kickstart v1.0.9
---