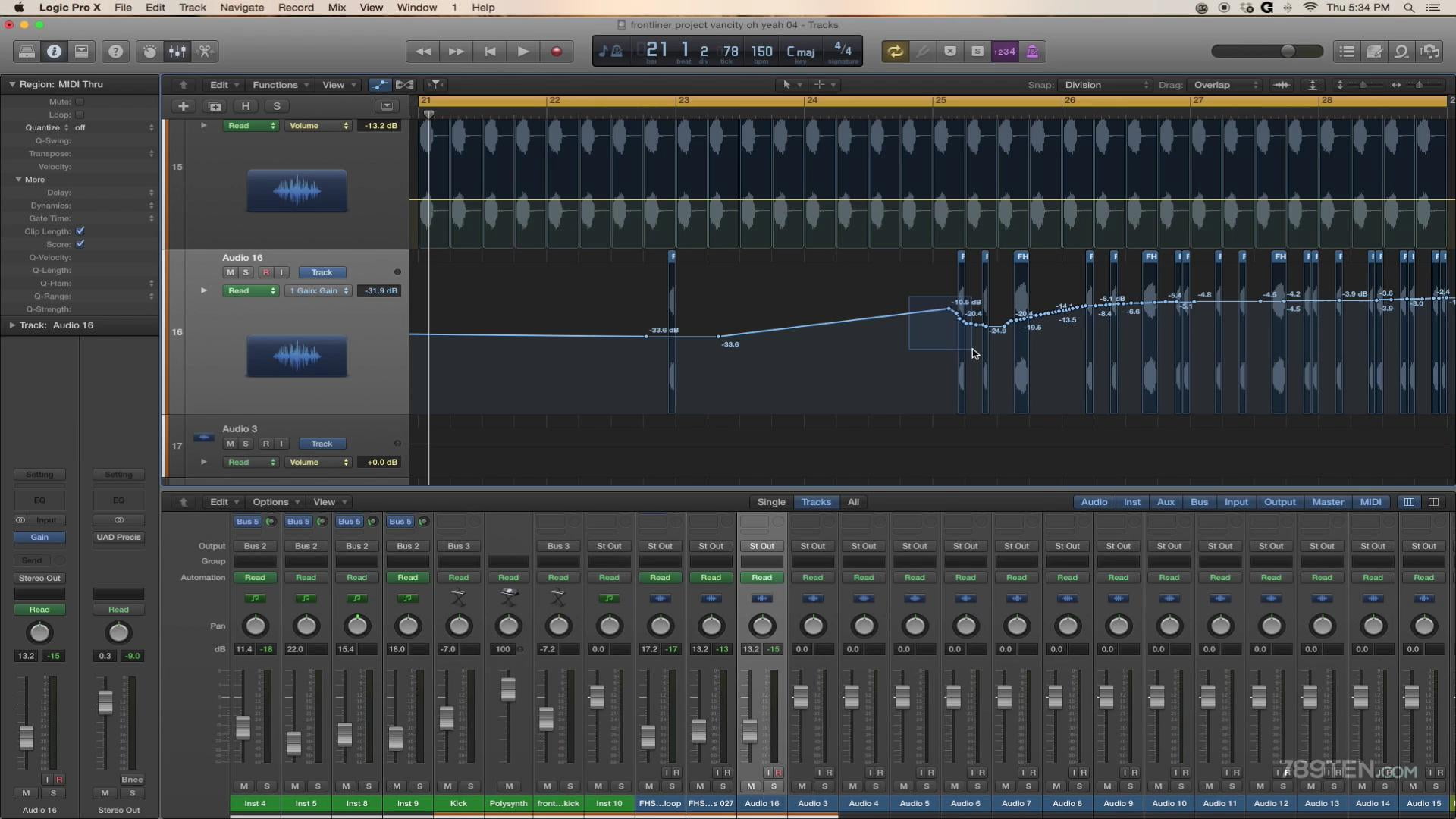 Year of release : 2016
Manufacturer : 789ten.com
Manufacturer Website : 789ten.com/p/hardstyle-v-1-with-frontliner
Posted by : FRONTLINER
Duration : 02:08:25
Type of handing out material : Video Tutorial
Language : English
Description : It's time to enter the studio to Frontliner (Keep It Up Music | Scantraxx)! Watch and learn from a professional producer, as he writes the track from scratch!
---
Hard Fam! It's time to get in the studio with Frontliner (Keep It Up Music | Scantraxx)! Learn from the production of scratch! It is a clear idea of ​​how to use it. This guy is always having fun He is known as the melody man for his incredible melodies and chords. In addition to being a world class writer, he is also an incredible sound designer and engineer. It's a musical project that inspires the next. Beautiful driving melodies and chords naturally unfold into a breakdown, build up, drop and intro. You will be able to use all the plugins. Included with the MIDI, synth patches, processing settings, samples, There is so much to take away from this amazing tutorial.

What you will learn in HARDSTYLE V.1:
1. Hardstyle Lead Synths Sound Design
2. Synth Layering
3. Composing / Arranging a Song (Intro, Breakdown, Build Up, Drop)
4. Chord and Melody Writing
5. Drum Pattern Sequencing
6. Reverb Design
7. Compression
8. EQ
9. Frontliner's Signature Sidechain Technique

Example files : present
Video Format : MP4
Video : AVC, 1920×1080, 16: 9, 24.000 fps, 502 Kbps
Audio : AVC, 48.0 KHz, ~ 152 Kbps, 2 channels